Within a business or organization, you can think of a business strategic plan as a roadmap that shows you what direction to travel to reach your destination. With a roadmap, you're far less likely to become lost, get stuck or crash — and the same goes for your strategic business plan.
In This Article
What is a Business Strategic Plan?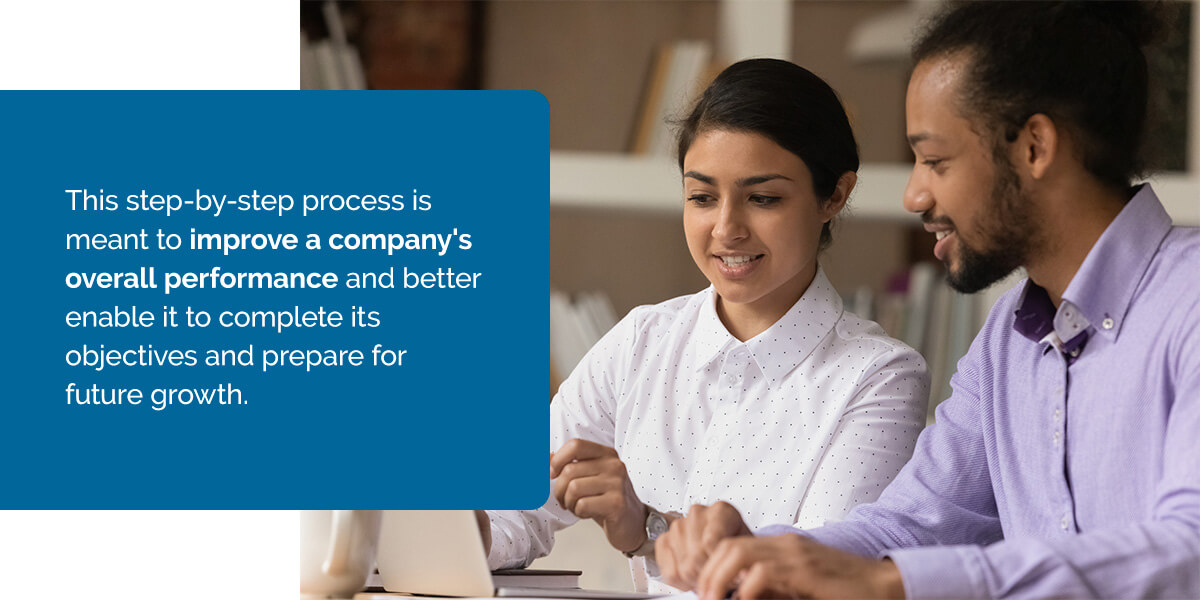 Organizations use strategic plans to evaluate their current environment, define their long-term goals, develop and implement strategies for fulfilling their objectives, and assess outcomes. This step-by-step process is meant to improve a company's overall performance and better enable it to complete its objectives and prepare for future growth.
BONUS: See your plan in action on the AchieveIt platform!
If you want to increase the success of your plan, one of our execution experts will be happy to give you a custom walkthrough using your plan details.
Just email sales@achieveit.com with an attached copy of this template or make reference to this template after filling out a form, and we'll get you scheduled right away.
This five level strategic plan template will help you create a plan that's built around best practices for optimized execution.
Why is a Business Strategic Plan Important?
Organizational strategy planning allows companies to accomplish many critical objectives:
Gain direction and focus: Strategic plans enable you to define your company's goals and vision and connect them to your strategy.
Drive organizational alignment: Through strategic planning, you can establish the best way to align your business's resources and maximize its success, helping your team better execute your plan.
Communicate your strategy: Your business plan clearly articulates your organization's strategy for achieving its goals, ensuring that your staff is on the same page.
What to Include in an Organization Strategic Plan
Your business strategy plan should include measurable metrics that you can use to evaluate your progress toward your goals. These metrics should comprise a mixture of milestones and key performance indicators (KPIs) that define what success will look like for your business.
Milestones are projects to be completed by a specific date, such as creating a new landing page or obtaining a loan. KPIs are measured with the highest impact on your company's success, such as achieving a customer success rate of 95% or increasing sales by 5% each year. Your KPIs should be quantitative and well-defined, and they should relate directly to your company's goals.
Join The Bridge Community
Join other strategy leaders to problem solve, network, and bridge the gap between strategy & execution.
Business Strategy Template
You can create your own business strategy plan using an organization strategic planning template:
Strategic Themes
Your plan will begin with strategic themes, which are broad labels under which you can organize your company's goals.
Ex. Sales.
Goals
These will be broad, qualitative statements defining what your business wants to achieve.
Ex. Improve Market Presence
Objectives
Objectives are measurable and quantifiable statements establishing what will be achieved by when. And their success means increasing the chance of accomplishing the Goal.
Ex. Achieve a 10% revenue increase by June 1.
Strategies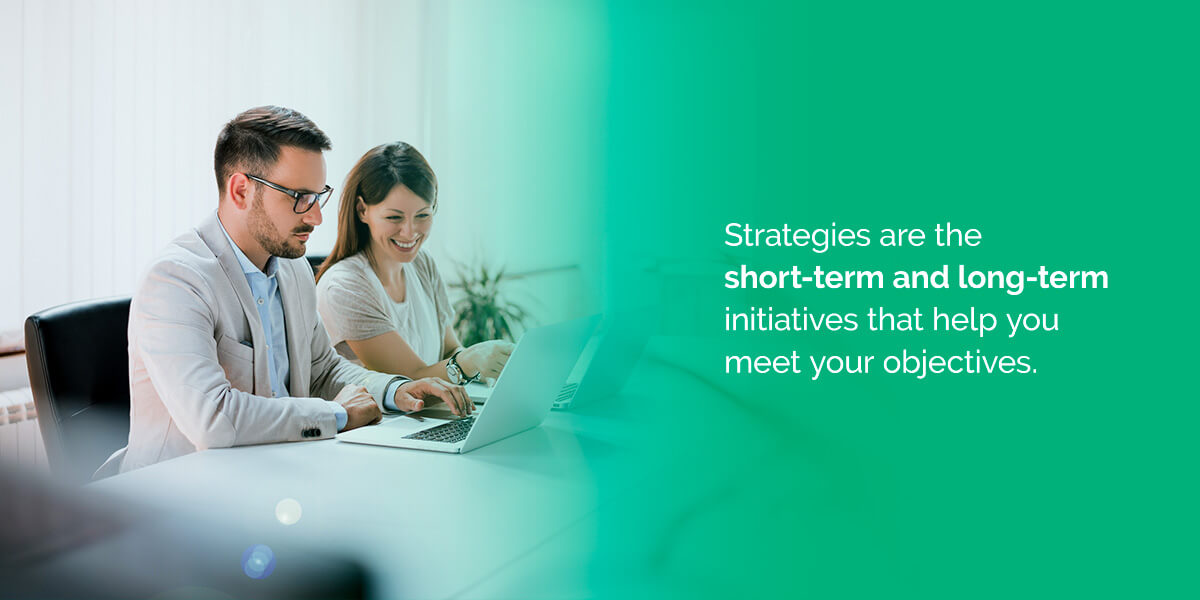 These are short- and long-term initiatives that will help you meet your objectives.
Ex. Enter the SMB space as a new target market.
Tactics
Finally, you'll create action items to help you complete your strategy.
Ex. Create marketing plan & territories to begin SMB market launch.
Develop Your Organizational Strategy With AchieveIt
You can create and execute your business strategy with strategic planning software from AchieveIt. We're committed to helping your organization achieve its most important initiatives with resources like our business strategic plan template.
Schedule your AchieveIt demo online today!