Setting goals for your business is essential to its success. Your plan serves as a roadmap for where you want to go and how you'll get there. Proper execution means having the right tools in place to organize, align, and track your progress. At AchieveIt, our business goals and objectives templates can help.
In This Article
The Benefits of Following a Templated Plan for Setting Business Goals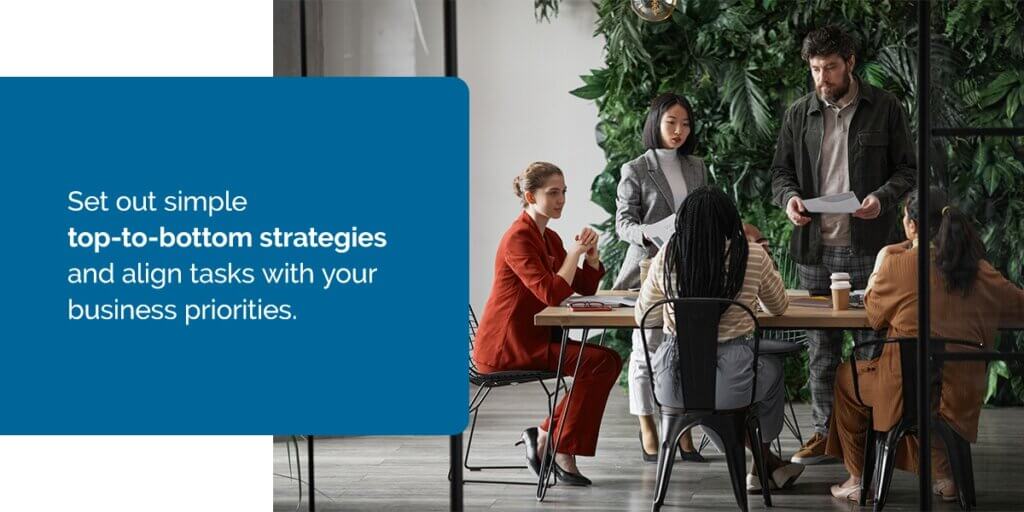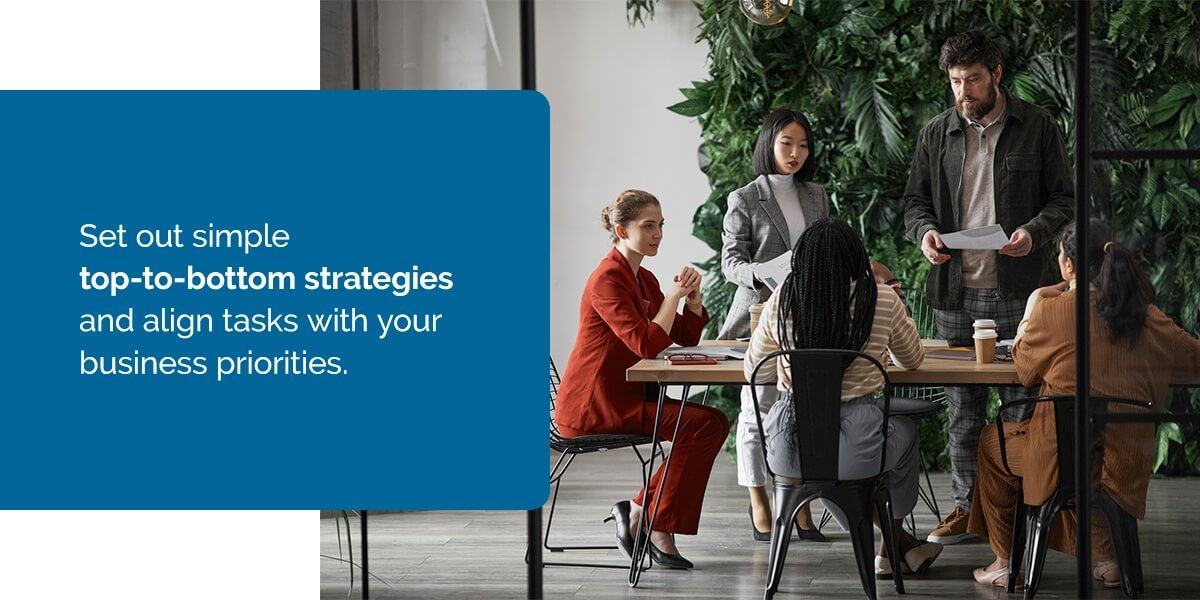 Our free business goals templates help you concentrate on executing your plan. Use these guides to stay:
3 Business Goal-Setting and Objectives Templates
AchieveIt offers three business goal-setting templates to help you succeed.
1. Strategic Plan
Even planning newbies find this template helpful for team discussion and goal-setting. Simply enter your company's needs and data to outline a blueprint that will help you achieve them. Our step-by-step process takes you through:
Review: Build your plan on our recommendations with your terminology.
Identification: Choose from our five prebuilt themes or find commonalities within your own process to design around business-wide themes.
Implementation: Deconstruct each goal into an objective, a strategy, and action steps. 
Collaboration: Keep teamwork at the forefront by understanding and defining who is responsible for what and when.
Measurement: Quantify success with relevant metrics that reflect progress.
Executive Guide to Strategic Goal Setting
Download this guide to learn how the most successful executives use goal-setting methodologies and technology to empower their teams and improve execution.
2. SMART Goals
Many companies rely on the SMART system to design and carry out a plan for meeting goals. Use our template to set goals that are:
Specific: Define goals with a narrow focus for maximum impact. Having a clear idea in mind keeps everyone on the same page.
Measurable: Track results with concrete metrics to understand your progress. While success looks different for every company, you need an objective way to gauge performance.
Achievable: Make goals realistic enough to reach. Choosing practical milestones keeps teams engaged.
Relevant: Focus initiatives on the overarching business objectives. Strategies must align with your company's vision of what you want to achieve.
Timely: Set a deadline for reaching the goal. Having a definitive timeline ensures steady progress.
3. DMAIC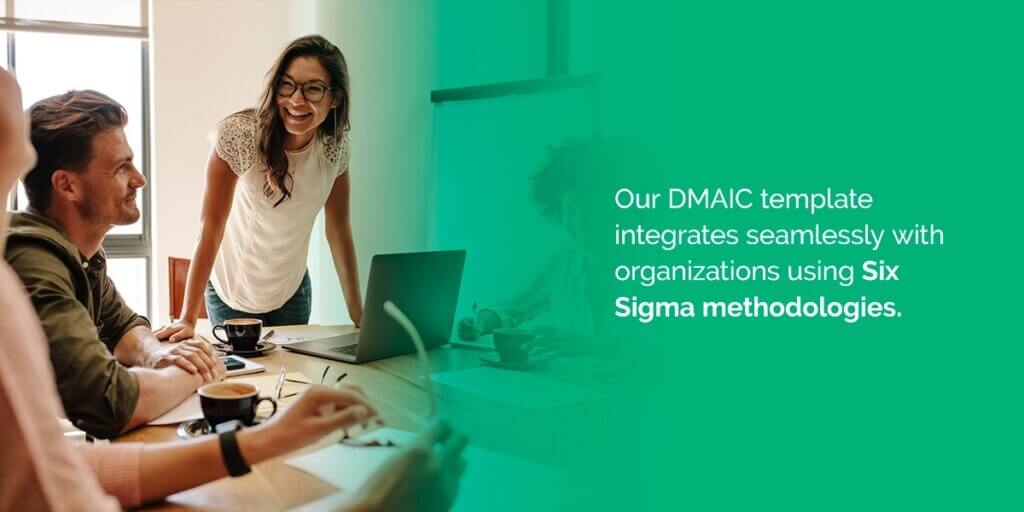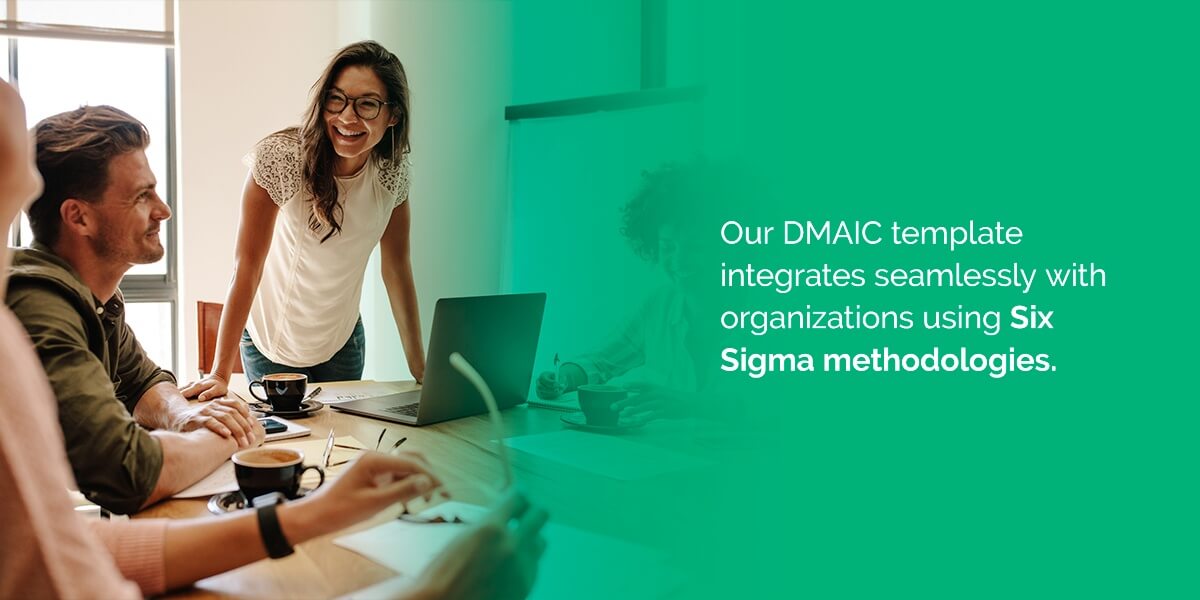 Our DMAIC template integrates seamlessly with organizations using Six Sigma methodologies. Download this template to:
Define the problem: What needs improving and how will you do it?
Measure progress: Where are you compared to where you need to be?
Analyze efforts: What strategies are working and which aren't?
Improve processes: Where can we build on our successes?
Control the flow: When and where are we testing our process quality?
Improve Your Goal-Setting
Pair our business goals templates with the full AchieveIt web-based platform for measurable results. AchieveIt specializes in helping companies realize their visions with a simplified process. Request a personalized demonstration today and our team members will show you how integrated plan management works better with our tools.
Ready to improve your plan execution?
Organizations of all types leverage AchieveIt to connect, manage, and execute their most important initiatives. Replace manual processes & siloed systems with interconnected plans in a single, automated platform.