THE ACHIEVEIT EXECUTION INSIGHT PLATFORM
The only strategic planning and strategy execution solution available that drives accountability and alignment, and gives you visibility into where you're on track, off track or at risk.
AchieveIt's platform is the only solution for strategic planning and strategy execution that provides both
meaningful insight into your execution

and the ability to drive

results

with that insight.
Smart

AlertsTM
Automate Update Frequencies
No Inbox Clutter
Update with ease
Each person you designate will get ONE email with a link containing all of the tasks that he or she needs to update.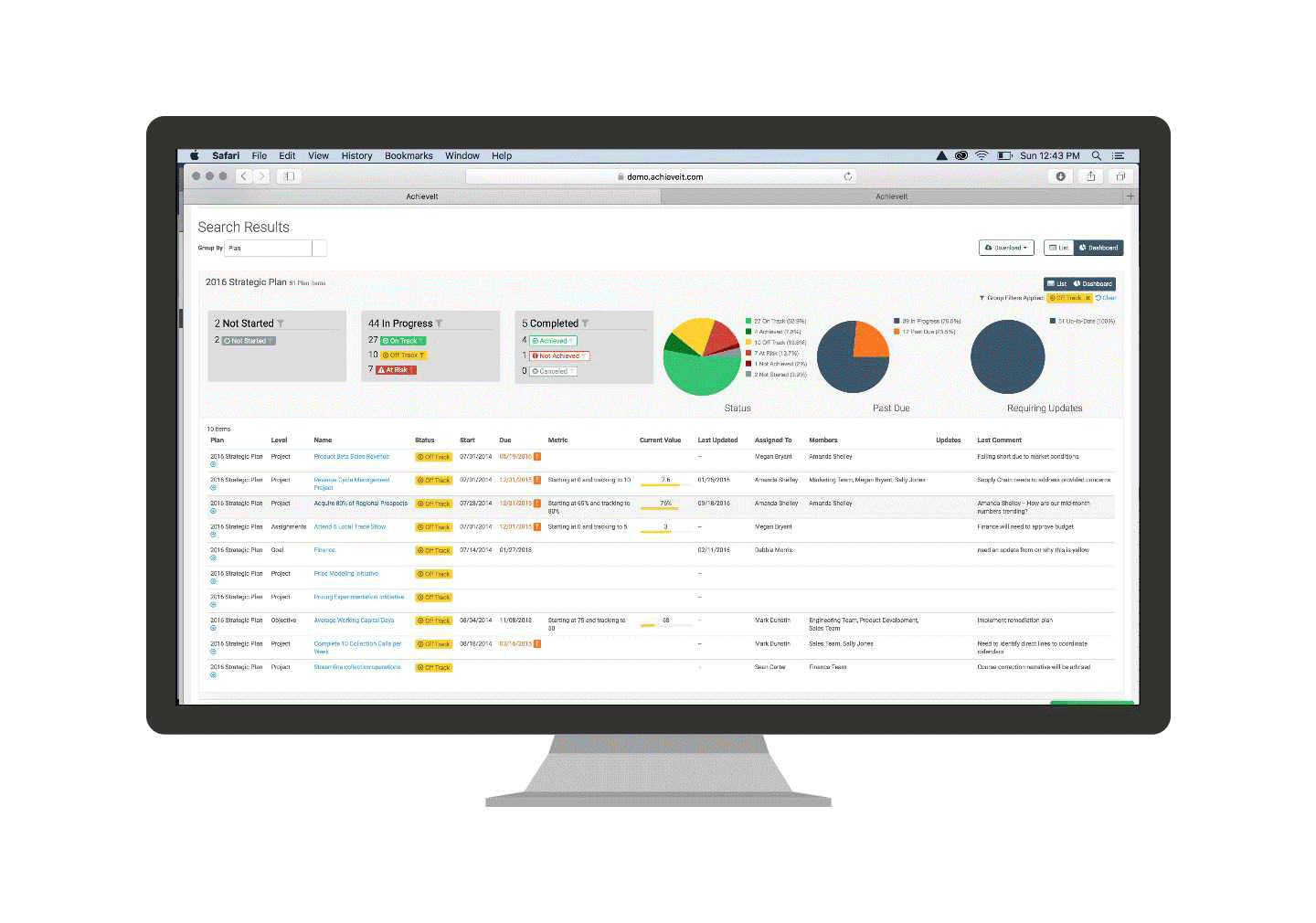 Critical
Context
TM
The only way to get real insight is to be able to marry up the quantitative and the qualitative. Thanks to CriticalContext™ by AchieveIt, you can.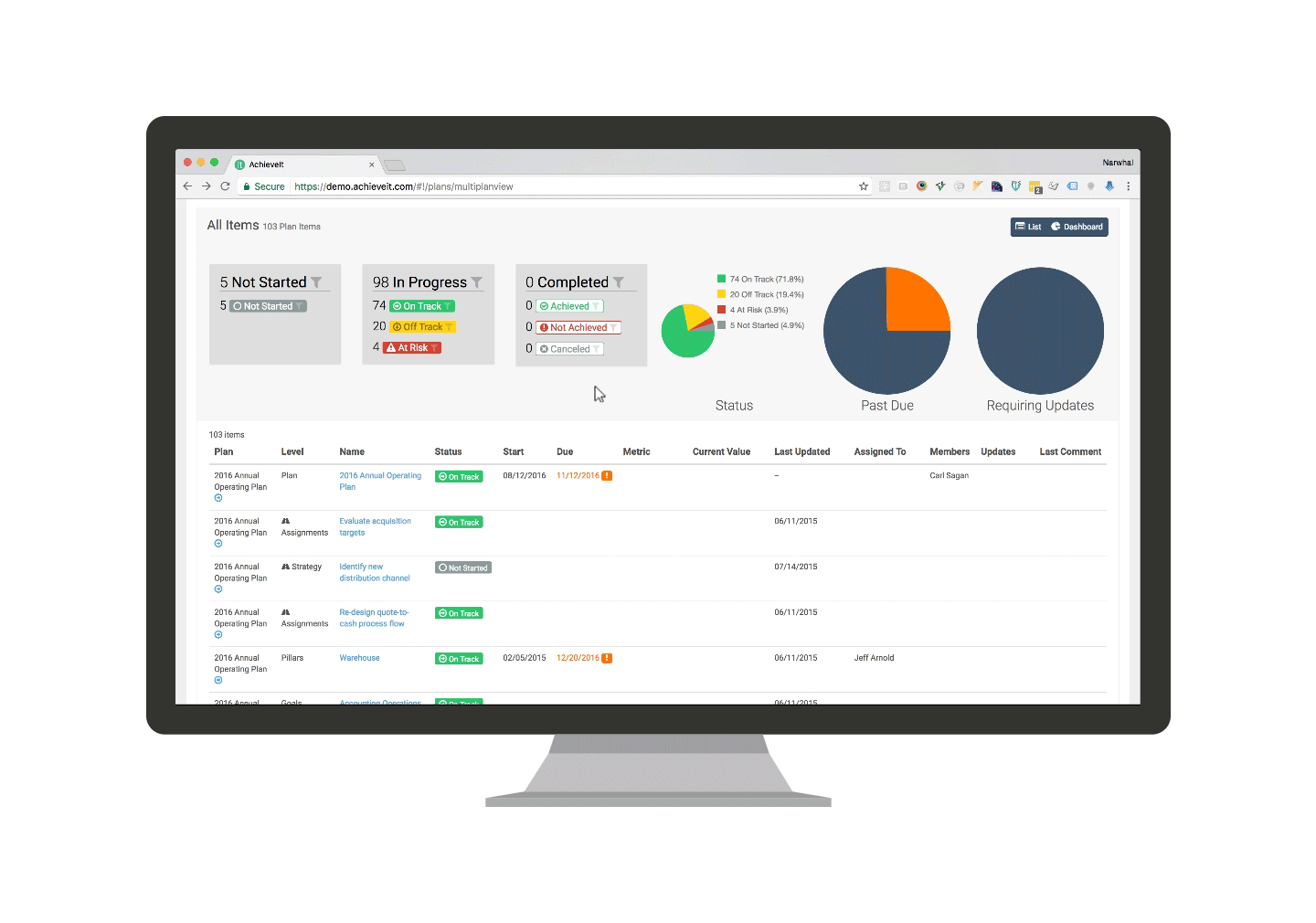 Multi

Plan ViewTM
Business leaders need real-time insight; they need the "headline news" or bird's eye view into their operations. AchieveIt's MultiPlan ViewTM feature takes strategic planning to a new level by letting leaders see updates across multiple business plans, by person or by plan, in one place.
Tour MultiPlan View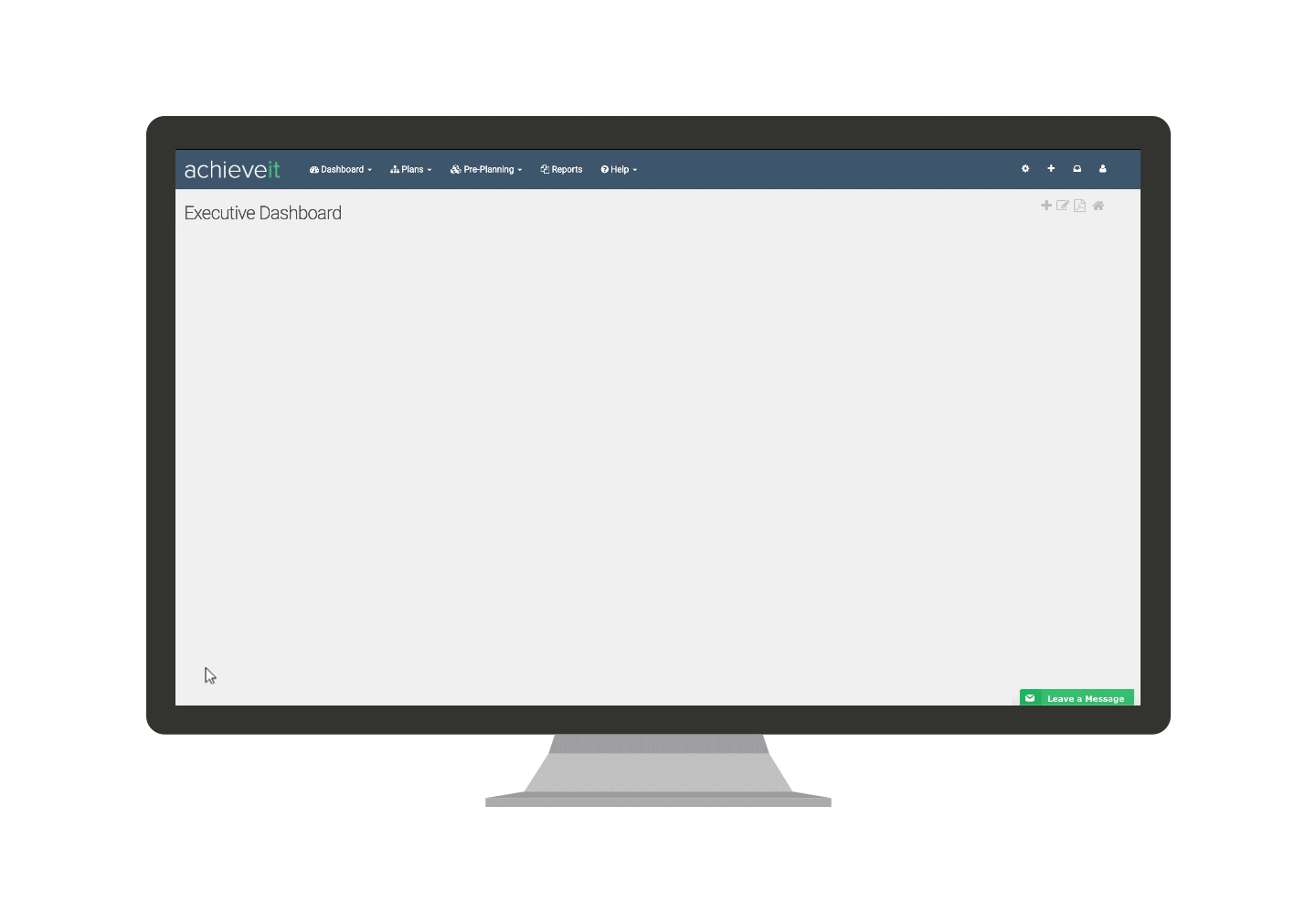 Insight

DashboardsTM
Create custom dashboards that give you actual insight into the strategic planning metrics that matter most to you, in the format that drives the most value and efficiency for you. Insight means you'll get more than just a bunch of numbers. You'll get context with those numbers so you'll have a better understanding of what's actually happening.
Activate InsightDashboards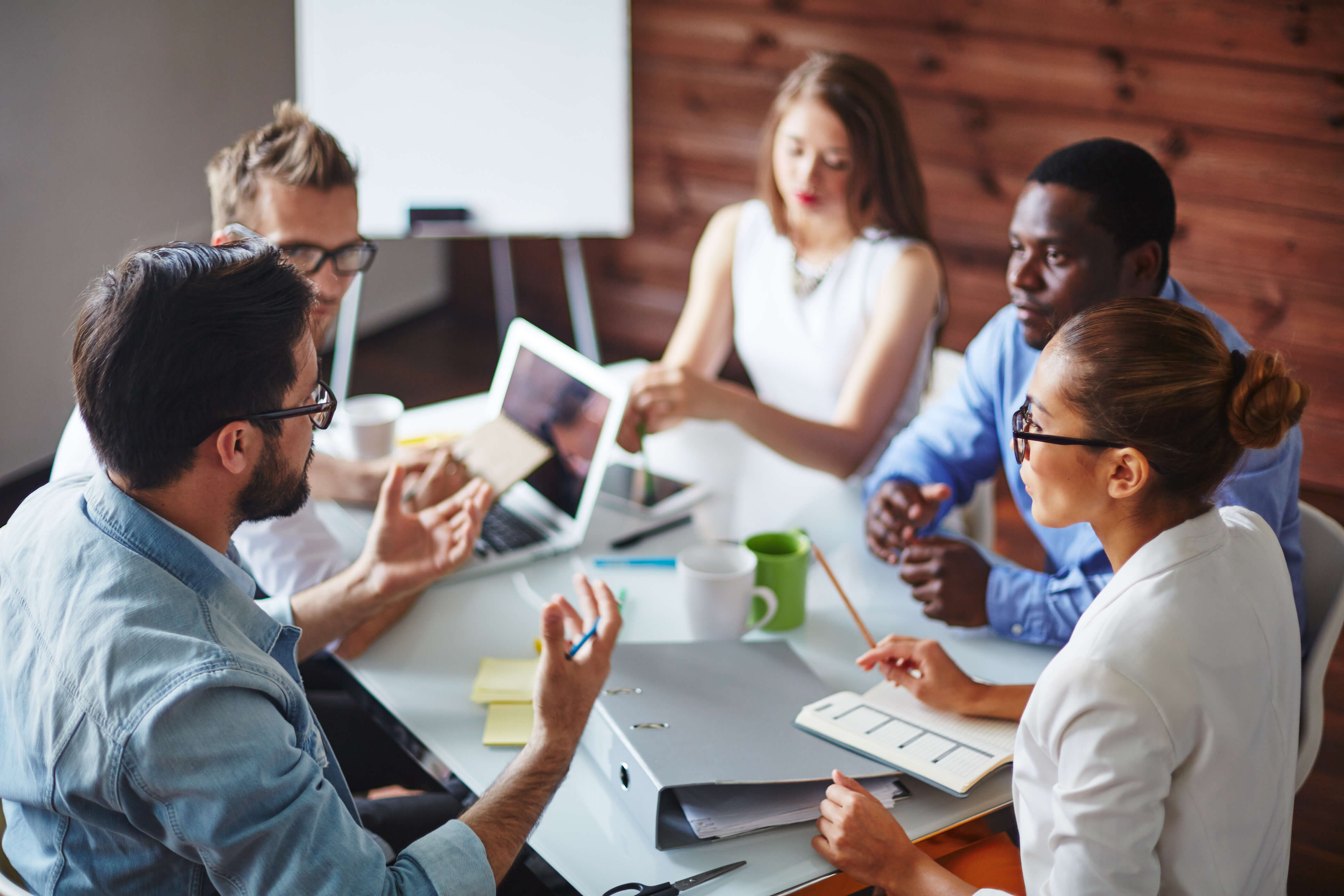 Meeting
ManagerTM
You can now run better, more efficient and effective meetings thanks to AchieveIt. Why waste time going around the room asking for updates? Go to your meeting prepared so you can manage by exception, optimize time and prioritize necessary discussions.
See MeetingManager Live!
Single Sign-On and Data Integration
Ensure enterprise-level security and user-friendly simplicity with single sign-on, and import data from existing systems with data integration capabilities.

With AchieveIt, we can see in real-time how the staff and teams in all three divisions are making progress—or not—toward reaching goals. That by itself makes AchieveIt a significant management tool for us.
Hal Levitt
Executive Director of Strategic Execution

I really enjoy the flexibility of the software. We were able to build to our own specifications. We could sort in ways that would be the most meaningful to us… [no more] trying to fit a square peg in a round hole.
Dina Steinberger
Program Director for Performance Improvement within UW Transplant Program AchieveIt gives us the flexibility to look at initiatives from multiple perspectives in order to manage these very vast and broad scoped projects over multiple years. It has become such a godsend for us.
Paul Fowler
Senior Director of OSI

We have been searching for an online solution to our strategic planning development and monitoring, and AchieveIt provided a user friendly, flexible and cost efficient method for us to do so.
Hank Siegel
President & CEO