Education: Implement Your Plan with Agility and Collaboration
How AchieveIt Partners with Education Organizations
Implementing
strategy in education

is an especially scrutinized endeavor.

Charged with the responsibility of teaching members of the community a promised curriculum, strategy leaders in education work diligently to put together a detailed plan for future success. But without a reliable way to promote visibility, enforce accountability, create alignment or support collaboration in a live, agile plan – education plan implementation becomes just another dust-collecting brochure to show the Board or parents.

Strategists of school districts and higher education institutions share many challenges, like increasing graduation rates, boosting institutional effectiveness and bolstering enrollment. Allowing resources like funding, facilities, technology and personnel to operate without driving successful outcomes is a waste. Don't get stuck in a loop where you'll "do better next year." Improvement is an active process, and with the right best practices, success management services and technology solutions – impactful implementation is possible.
AchieveIt can help
education organizations

grow methodically in a strategic direction with enterprise-wide

buy-in

. You'll be one click away from the insights you need to make more

agile decisions

– and you'll finally be spending your resources in a way that matters.
How
AchieveIt

Works for

You

Most school systems do their planning in spreadsheets – LOTS of spreadsheets. As you execute your institutional goals, your organization can get out of alignment when using a single, unchanging document. AchieveIt's platform and services give you the ability to implement with agility and adaptability, while helping you properly track, monitor and report on the progress of your district's or institution's strategy. We'll save you the hours hunting down colleagues, cutting and pasting from emails and combining spreadsheets so you can use your time to drive better education plan implementation.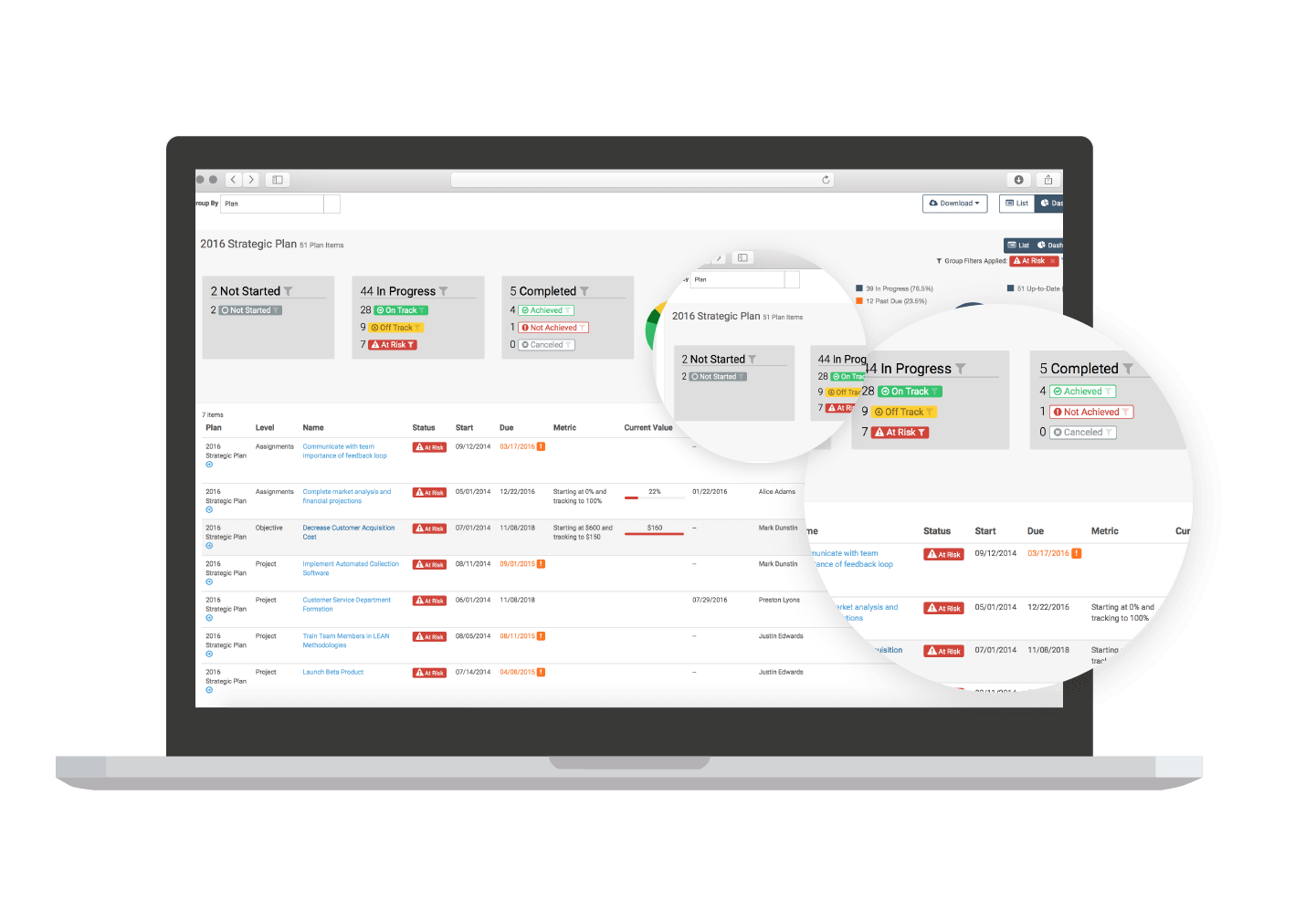 Adapt

to Challenges Quickly

School districts and institutions that adapt and grow their plan as a living document are able to make execution a review process, not a development process. Without the ability to easily see what has and hasn't worked in the past, strategic discussions and revisions lose out in priority to actually manipulating the data to find answers. Engaging your staff and community – and holding them accountable – is necessary to make implementation more collaborative and overall more impactful.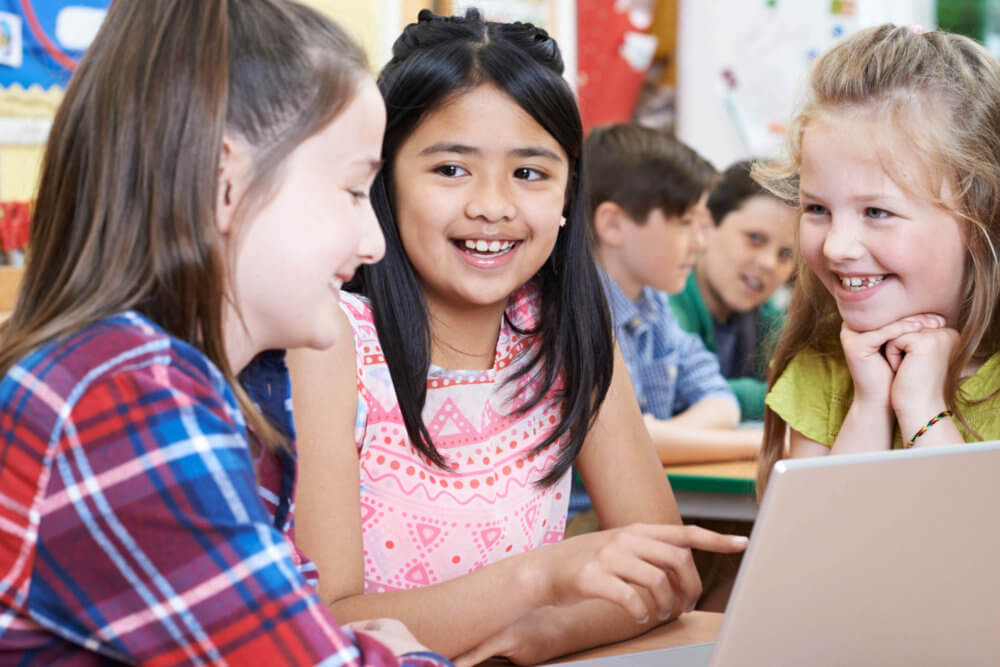 Your dedicated Customer Success Manager will train your organization to use our MeetingManager™ tool to filter information about every initiative. You'll save time in progress reviews by tracking multiple plans at once by project leader, status or timeline, all the while enforcing accountability.
One of the school systems we work with has used AchieveIt to collaborate and grow their plan to reach a 90% on-time graduation rate, 100% work readiness and 85% university admission eligibility for their students. AchieveIt can save you time on the nitty-gritty so you can work toward your goals, unencumbered.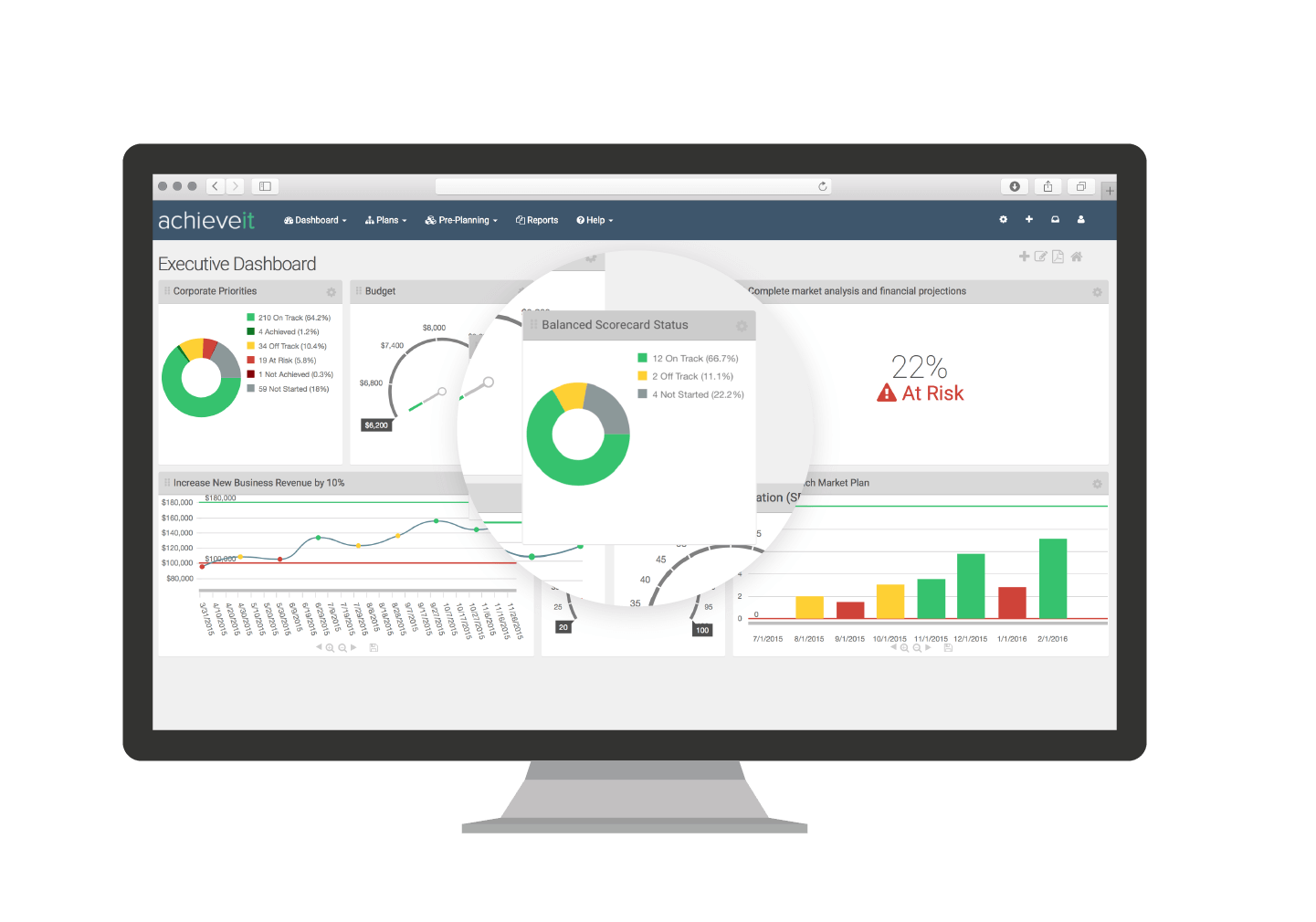 Make Objectives
Accessible

and Relatable

As a strategy leader in education, you must inspire colleagues and align goals to incite actions that will bring your organization to the next level. When your plan isn't visible to those implementing initiatives from the front line, your colleagues will find it difficult to connect to the overall mission and vision of your organization – especially when your leadership team isn't backing your implementation process.
AchieveIt's InsightsDashboard™ is an executive summary that gives you, your board and all your other stakeholders the flexibility to see which initiatives are on and off track at a detailed or high level. Finally, this solution will make it easy for project leaders to see how their day-to-day tasks roll up to the overall objectives of the organization, as well as health of their colleague's initiatives. Metrics that matter to you – like grade distribution and attendance rate – will be easy to access and understand with a trail of comments and progress anyone can access at any time.
PLAY VIDEO
Let Us
Teach

You What We Know Best

Our Customer Success Managers are the experts when it comes to education plan implementation. Having seen and managed thousands of plans, we'll teach you what we know works so you can focus on teaching others. Sign up for a demo today to finally get to better outcomes.