Richland School District One, a nationally accredited school district building on a rich history and tradition of excellence. South Carolina's ninth-largest school district, their 24,000 students represent 57 countries and 26 languages spoken. With 52 schools and special centers, their district stretches over 480 square miles and encompasses urban, suburban and rural communities.
Their students represent the next generation of educators, scientists, artists, entrepreneurs and leaders. Year after year, their graduates go on to attend some of the nation's most prestigious colleges and universities.
Our team sat down with Dr. Jennifer Coleman to learn more about a day in the life of our customers. To learn more on how Richland School District One uses AchieveIt, check out their customer story.
Richland School District One Customer Story
Download this customer story to better understand how a school district gained real-time insight into their strategic plan and created a status repository.
What are your roles and responsibilities at Richland One?
I am the Executive Director of Accountability, Assessment, Research and Evaluation. I overseeing district assessments, analysis of assessment, any internal or external research, evaluation of district programs and accreditation & strategic planning. I am also the Interim Executive Director of IT.
What does your typical day-to-day look like?
A typical day is a lot of troubleshooting and providing schools and departments with the data they need to make decisions about our operations and the education of our students.
What motivates you to wake up and go to work?
I work with immensely talented people who have a laser focus on doing what is best for children and families.
What is the hardest part about your job?
Like most working mothers, it is balancing work life with my three children and ensuring everyone's needs are met.
What has been your biggest accomplishment in your current role?
2020 brought a sucker punch that none of us saw coming. The workload quadrupled, a totally new normal had to be devised.
What is something most people don't know about you?
 I went to college on a musical theater arts scholarship but then switched to educational research.
What Jennifer & Richland One mean to us
"It's been an absolute pleasure working with Dr. Coleman. Her vision for their strategic plan has always been clear and they are now able to see the great progress being made across District metrics instantly."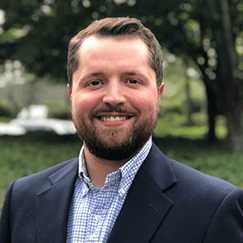 – Brad Higgs | Customer Success Manager
Want to meet more of our Achievers?
Maybe we're a little biased, but we think our customers are pretty great. They are accomplishing amazing things every day, and we're just happy to be a small part of that. If you're interested in reading more stories of the plan leaders who had enough with the status quo and found a way to actually get things done, you can visit our Customer Story library.
We have the pleasure of working with everyone from global corporations, to regional healthcare systems, to federal agencies on their Integrated Plan Management. AchieveIt just gives the tools and training to help, but it's the leaders we work with that drive the real organizational change.
Ready to improve your plan execution?
Organizations of all types leverage AchieveIt to connect, manage, and execute their most important initiatives. Replace manual processes & siloed systems with interconnected plans in a single, automated platform.