What is Change Management?
And I mean
very specifically,
what is change management? We hear it all the time--organizations are looking for a way to manage their plans for change across their enterprise. Despite the term's popularity, we have come to find that the formal definition of change management lacks specificity. So, we set out to define the term for ourselves (in the context of planning and execution, of course). The
simple definition
of change management is "an approach to transitioning 
individuals
, 
teams
, and 
organizations
 to a desired future state." In a business context, this definition is amorphous and non-descriptive. The implied message is simple – the current state of the organization does not align with where it hopes to be. It's a plan to get us from here to there. That's it. Looking deeper though, the change management definition is crafted very purposefully. It's a catch-all term. Agnostic to industry, focus, or purpose. At its core, change management implies transformation. The process an organization undergoes when it's dissatisfied with the way it looks or performs and hopes to move toward a better future.
Change Management Comes in Many Forms:
Need to reorganize your corporate structure? That's change management.
Implementing a new software system across the organization? Change Management.
Running a large-scale quality improvement process? Also, change management.
Laying off a significant portion of your workforce? Unfortunately, that is change management as well.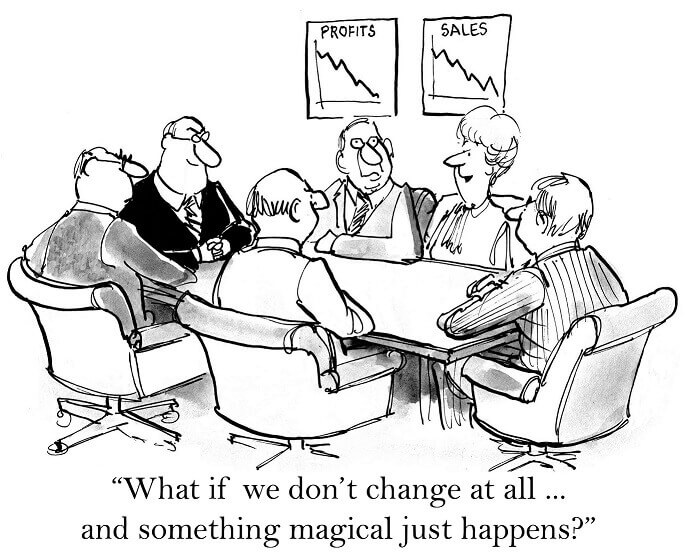 The important factor here is not the
type
of change management plan, but rather the
size
,
scope
and
reach
of said plan. If your plan, when executed, transforms some aspect of your operational workflow, culture, or organizational structure – thereby affecting a significant portion of your workforce in some way - It is probably a change management plan.
The Truth About Change Management
Today's business environment is more competitive and dynamic than ever before. Technology has lowered entry barriers  for competitors. Supply chains are leaner, but more globally connected. Cost structures for products and services are changing rapidly due to a variety of issues ranging from geopolitical instability to industry innovation. We live in the age of agile business environments – Always changing, and always adapting. And the agile enterprise has responded – This is the origin of change management. Agility is the new status quo.

When you consider the scope of change management, implementation can seem daunting. A single change management initiative could span multiple business units and departments, requiring participation and collaboration from numerous, disparate job functions. This seems formidable, and the research backs up this intuition. According to a report released by
McKinsey & Company
,
70% of all changes attempted in organizations fail
. For executives, this number is frightening. Especially given the business implications of a failed change management initiative.
So, Why Do Change Management Plans Fail?
To understand why change management fails, look first at what comprises change management. The Boston Consulting Group, explains in their HBR article, "
The Hard Side of Change Management
," that there are two elements of change management: soft factors and hard factors.
1. Soft Factors
include the aspects of change management related to people. Most commonly, this is characterized as:
Leadership
Culture
Motivation
Morale
The reason for the "soft" categorization stems from these aspects being inherently difficult to measure. How do you assign a metric to communication or culture? Soft factors inform change management plans and are integral to the plan building process. But they are not fit to define success.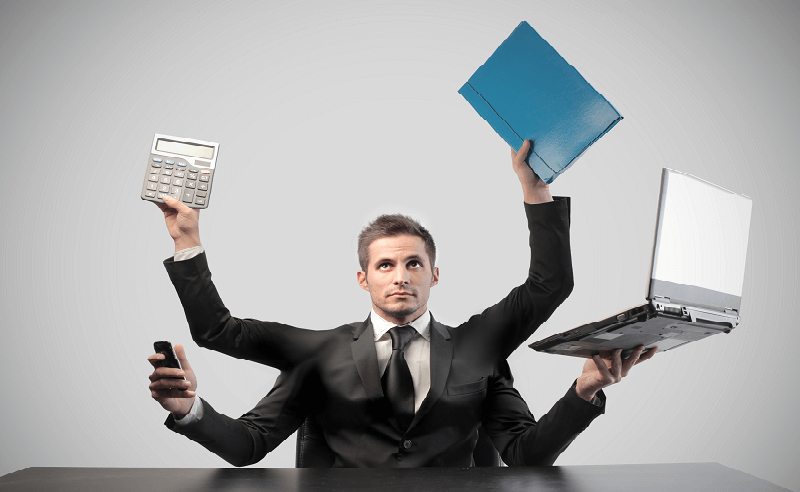 2. Hard Factors 
are those that take on three characteristics:
Measure in direct or indirect ways.
Easily communicate their importance, both within and outside the organization.
Quickly influenced.
At a glance, these characteristics don't seem all that intimidating. But when applied to a large scale, organization-wide change management plan involving thousands of employees, I can tell you it won't be easy. But regardless, they are necessary. If you can't communicate your plan, measure success, and course correct the plan in real-time, change management is simply not possible. 
How AchieveIt Can Help
The
AchieveIt™ Execution Management Platform
is a cloud-based software solution designed to provide business leaders top-down visibility into the strategic plans, corporate initiatives and day-to-day activities that support your goals. AchieveIt combines your key performance indicators with the context you need to make better decisions, in real-time and all from a single platform. To see it in action,
request a demo today
.
BONUS DOWNLOAD: The Executive Guide to Goal Setting
About AchieveIt
AchieveIt is the platform that large organizations use to get their biggest, most important initiatives out of the boardroom and into reality. Too many great ideas never quite make it across the finish line, because there's no real way to keep everyone on course and keep everything on track. What does it take to actually guide these initiatives all the way through to completion? You've got to:
Get everything in view – so you can see what's happening with every initiative, at every level, from the enterprise to the individual, in real time.
Get everyone engaged – with an easy-to-use platform that connects your organization from the executive leadership to the project teams, keeping everyone accountable and on the same page.
Get every possible advantage – not only because you have the premier platform in this space, but because you can draw on the experience and best practices of our execution experts.
That's why everyone from
global corporations
, to
regional healthcare systems
, to
federal agencies
have turned to AchieveIt for their Integrated Plan Management. Let's actually do this.