How many words are in your organization's mission statement?
Go ahead, count them.
More than 20?
More than 50?
Two full pages of 10-point type?
If it takes that many words to explain the essence of your organization, then how do you possibly convey that essence to your employees and your customers?
What Makes a Great Mission Statement?
Great mission statements tell people who you are in a memorable way. They allow you to hire, train, promote, and fire. They are the touchstone for every decision, strategy, brand extension, and policy. And they are embedded in vision, values, strategy, and operations.
But what they are not, are theses, plans, strategies, outlines, or, in essence, anything long.
I've talked before about how to write a mission statement. However, here, I am going to talk a little bit more about why great mission statements are short and sweet.
Simplify and Strategize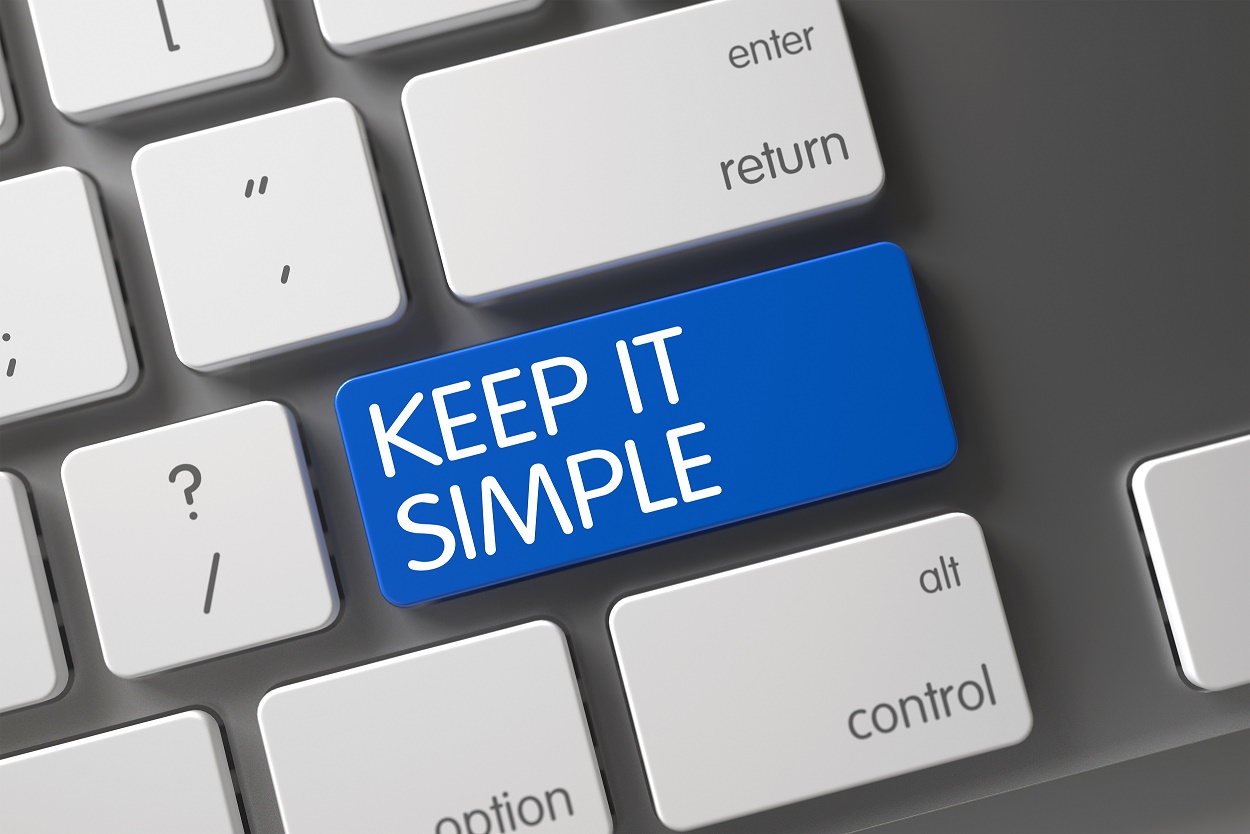 When done right, your mission can become part of your brand. When your employees or customers think of you, they think of this simple statement that says who you are.
Check out these great mission statements to see what I mean:
Harley-Davidson: We fulfill dreams through the experiences of motorcycling, by providing to motorcyclists and to the general public an expanding line of motorcycles and branded products and services in selected market segments.
Southwest Airlines: We are dedicated to the highest level of customer service delivered with a sense of warmth, friendliness, individual pride, and company spirit.
MD Anderson Cancer Center: To eliminate cancer in Texas, the nation, and the world through outstanding programs that integrate patient care, research and prevention, and through education for undergraduate and graduate students, trainees, professionals, employees and the public.
Google: To organize the world's information and make it universally accessible and useful.
Do you notice a trend with these? I hope so. For starters, they all demonstrate four pretty distinct traits:
They are all short. The longest mission statement above is still only 34 words. The shortest, Google's, is only 12 words.
They are all memorable. If you work at one of these companies or use their services, you can easily memorize these.
They are all easy to want to be a part of. Eliminate cancer? Now that is something I want to be a part of. And while my one experience driving a motorcycle did not end well, I can back the idea of a company fulfilling people's dreams. A great mission makes people want to be a part of it.
They all go to the heart of who the company is. The reason these mission statements can be so short is that they are poignant and relevant. When you get to the point of who you are and why you exist, then you don't have to ramble on and on.
So what strategy should you use to create a great mission statement? I'd recommend the KISS approach (keep it simple, stupid. Only, I wouldn't call you stupid, of course.)
Incorporating Your Mission Into Your Company and Brand
Once you have a sweet little statement with which to work, make that mission a part of who you are. It is called a mission statement for a reason: it is the driving force behind who your company is.
In other words, don't set it and forget it. You should be living out your mission each and every day.
How do you do that?
Include goals and initiatives in your strategic plan that help you work towards proving your mission. Is your mission to make cancer history? Then what are you doing to realize that mission?
Show your employees why your mission is so important and how their various day-to-day activities make that mission a reality.
Incorporate your mission into your brand statement.
Making Your Mission Statement Part of Your Brand
Your brand or company motto is probably the way your customers know you the best. So, it makes sense that your mission statement and motto would be similar. When you are creating a motto or branding statement, use your mission statement for guidance.
In 2000, Memorial Health in Savannah, Georgia, adopted a five-word mission statement: "We help people feel better." The organization carried that mission statement into its branding with the simple, two-word tag of "feel better."
After tightly aligning its mission and brand, the organization rose to market dominance, which included four consecutive years on Fortune magazine's list of "100 Best Companies to Work For" and record margins.
In 2008, Liberty Health in Jersey City, New Jersey, adopted a three-word mission statement, "We enhance life" and a two-word brand tagline, "Enhancing life."
Since weaving together its mission and brand, the organization has made tremendous strides culturally, clinically, and financially, and it is emerging as the market leader in New Jersey's highly competitive Hudson County.
See how easy it is to do too? Once you have a short mission statement, turning it into a relevant brand statement becomes quite easy.
Making the Most of Your Mission Statements
It takes a great deal of thought and reflection to define your organization's mission in a sentence or two. Doing so requires you to strip away all the extraneous stuff you think is organizationally important and home in on the purity of your existence. However, when you are able to do this, amazing things happen.
So make sure your mission statement is an important part of your business.
Keep it short.
Evaluate it frequently (perhaps anytime you update or evaluate your strategic plan.)
Incorporate it into your strategic initiatives.
Make it part of your branding.
Teach it – and its value – to your employees.
Make them feel like they are part of creating that mission.
Create something that people want to join.
Once you have done all of this, you will start to see great things happen.
When you have that mission and plan ready, the next thing you need to do is execute it. The perfect mission statement is nothing if you don't follow through with it. What good is Harley Davidson's mission to fulfill dreams through the experiences of motorcycles, after all, if no dreams ever get fulfilled?
That is where AchieveIt can help. We help you take your goals and make them realities. With bird's eye views of every task going on to accomplish your dreams, dashboarding technology to see where plans stand, and task assignment functionality that keeps everyone accountable, your missions become a lot closer to accomplishments.
To learn more, make sure to check out the AchieveIt Execution Management Platform.