Published on 03/13/2017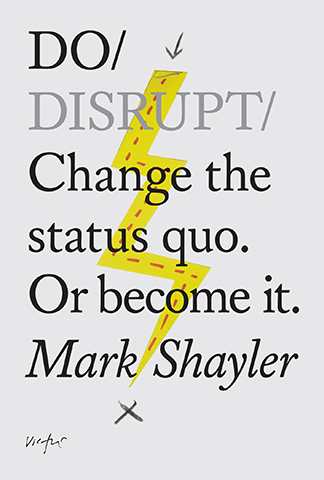 The dictionary definition of change management is "the management of change and development within a business or similar organization." But what does that really mean? Organizations that implement change management processes are more likely to successfully handle growing pains.
Whether you define your process as "change management" or use different nomenclature, every evolving organization understands the importance of consistently improving processes and managing changes that will yield lasting benefits. As the well-worn cliché says, "The only constant in life is change," and it's truer today than ever before. Because so many companies undergo change on a consistent basis, a formal set of change management process steps should start to become ubiquitous.
We've had many change management conversations with our customers, which has given me a unique perspective. Our customers aren't just working on their strategy execution. They're working on addressing their own unique change management needs and initiatives. Some need to change the direction of their initiatives and need a way to track success. Some want to develop a system for accountability, and aligning projects to the strategic plan. Others are looking for a way to get departments to communicate and collaborate better around shared initiatives. In all cases, change is being explored to drive better results.
This is why successful strategic execution and change management are so closely interrelated. Both are aimed at the same target: better business results. If you want to improve your strategy execution, an Execution Insight Platform can also help you manage the change process.
3 Critical Change Management Process Steps
But, take a second before your organization starts to undergo significant changes, or even before you look for a technology solution. It's critical to define your change management process steps. A firm understanding of change management principles will serve as a strong backbone for any change management plan. There are three basic change management process steps you need to know:
Identifying need
Alignment and Preparing Your Team for Change
Implementation
Let's dive into each step for more detail.
Identify the Need to Change
The first step is identifying precisely what needs to change. Identify opportunities or threats to the company, and evaluate if they are sizable enough to warrant a change in strategy. If action is needed, start building a plan for change using a structured goal-setting methodology, like SMART goals. SMART goals provide a template for what needs to be accomplished, and by when. This is helpful when beginning to deploy a change management planning initiative.
Alignment/Preparing Your Team for Change
As we all know, the most important part of your business is people. Your people will be in charge of implementing the changes your propose. The challenge is, if you force sudden change on people, problems will inevitably arise. This is just human nature. It's easy to become comfortable with the status quo and perform routines because "we've always done it this way."
The focal point of any leader tasked with change must be to align their team with the vision. Communication is a crucial component in ensuring every team member is on the same page. After all, purpose is a huge motivating factor for employees. Everyone wants to feel like their contributions impact the success of their organization. Leaders must communicate to each employee how important their role is in instituting change. Once employees feel valued and understand the changes, adopting the changes will be less challenging.
Implementation
After you've identified what your organization needs to facilitate change management, it's time to implement. Execution and accountability are both strategic imperatives. To simplify implementation, approach implementation of change management in phases. Breaking down change into smaller, more actionable components makes this process simpler. A simpler process makes it easier for employees to become trained experts in these new concepts. If you bite off more than you can chew, there's an increased chance of failure.
This is also where it's time to implement a technology solution. Technology can help make the tracking and reporting less time-consuming (and tedious) than trying to manage everything in a barrage of spreadsheets. It can automate the process of collecting and compiling status reports, and make it easier to see what's on-track, off-track, and at-risk. Finally, it can help hold people accountable for their results.
Simplifying Change Management
Managing organizational change will be much easier if you're able to follow these three change management process steps. If you identify the needed change, communicate with your team and efficiently implement your strategy, you'll have a blueprint for change management. These guidelines help stakeholders understand the current state of the business, and what they need to do to facilitate change in the future.
After all, we design business and strategic plans to take us forward and improve our current situation. By definition, any plan is a call for change. AchieveIt gives leaders the power to develop, monitor, report and execute strategic business plans. Whether you're in the plan creation, implementation or execution phase; AchieveIt can help create change, hold people accountable, and track the success of your change initiatives. Sign up for a demo today.
FREE GUIDE - The Executive Guide to Goal Setting
Effective Goal Setting and Common Pitfalls
Learn 5 best practices for effective goal setting, and strategies for rallying your employees around new organizational goals.
Get My Guide