The last few years have been an especially tumultuous time for the healthcare industry. And with the passage of the Affordable Care Act, there has been an influx of newly insured patients (estimates place the number somewhere between 30-34 million). Though this new cohort of insured patients is tremendously progressive for the country, the healthcare system as a whole has not been equipped to deal with this significant rise in demand. The strain on capacity in healthcare systems across the country has had rippling effects, but the most significant among them is the impact on operating cost. The balance between containing costs and providing consistent quality of care to patients is a difficult one to achieve and will be the underpinning of all challenges facing the healthcare industry in the near future.
With this context in mind, here are our projections of the top 5 strategic challenges in healthcare: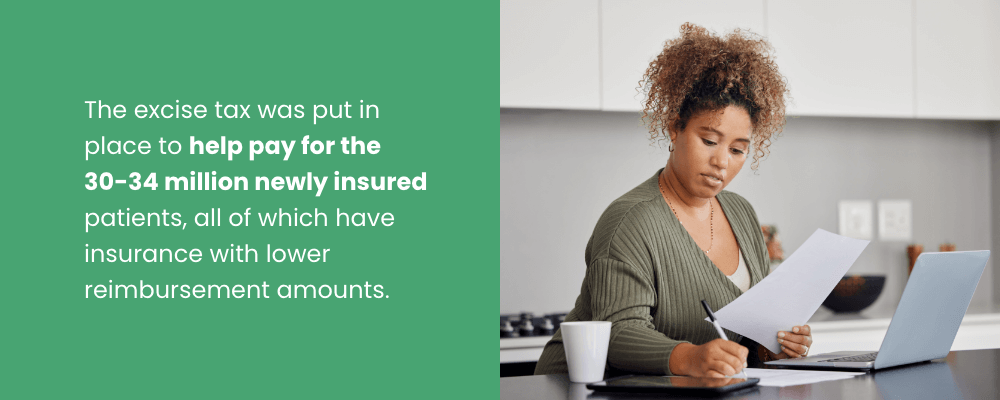 1. Rising Medical Cost for Employers
Under the Affordable Care Act, there is a new 40% excise tax imposed on employers who provide excess benefits to their employees (in terms of health insurance, this means more than $10,200 for self-only coverage and $27,500 for other-than-self coverage). Employers have categorically responded to this new tax by requiring their employees to pay more for their health insurance. From a strategic perspective, this is an important paradigm shift for healthcare systems. Typically, health insurance provided by companies has the best reimbursement to the system, while insurance granted under the Affordable Care Act (Medicare and Medicaid) has the worst reimbursement. The excise tax was put in place to help pay for the 30-34 million newly insured patients, all of which have insurance with lower reimbursement amounts. Healthcare systems need to be wary of previously privately insured patients, through their companies, moving to government-provided healthcare, due to the difference in premium costs. The reimbursement difference will only put further strain on the profitability struggles of healthcare systems across the country.
2. Mass Adoption of Virtual Care
One shining light for healthcare systems, from a cost perspective, is the rise of virtual care through systems, commonly referred to as telemedicine. Using internet-enabled services, healthcare providers are able to consult with patients virtually and provide diagnoses, thereby saving time and resources associated in an in-person hospital consult. As this technology continues to proliferate, and patients become more comfortable with interacting with their doctor over virtual systems, healthcare systems will be able to trim significant expenses across departments, helping to control costs. In creating their strategic plans, healthcare leaders should take a deep look at how they continue managing telemedicine technology to help aid in future cost savings.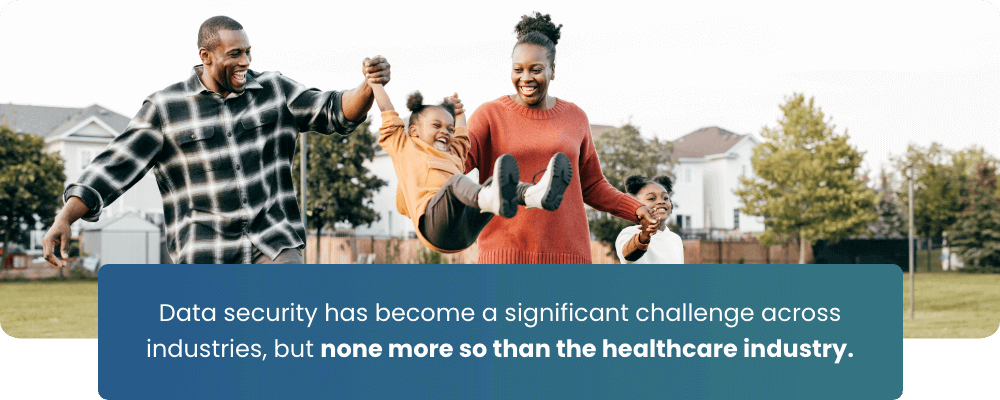 3. Continued Management of Cybersecurity Risks
Data security has become a significant challenge across industries, but none more so than the healthcare industry. Due to the extensive nature of personal information inherent in healthcare records, insurance companies, and healthcare systems should be cautious regarding the security of their patient records. Highlighted by the security breach of Blue Cross Blue Shield in February of 2015, and subsequent other breaches, healthcare entities should pay special attention to the security of their systems to ensure the privacy of subscribers. Healthcare leadership will need to collaborate extensively with IT, in a strategic sense, to ensure the department has the resources and technology necessary to guarantee data security and HIPPA compliance.
4. ICD-10
As of October 1st, 2015, healthcare systems and physician providers are required to transition to the new IDC-10 methodology of coding for services provided. Healthcare systems need to account for this transition in their strategic planning for the future. Upgrading existing systems to accommodate this new submittal process, and training employees accordingly, will be strategically paramount over the next year to ensure full reimbursement.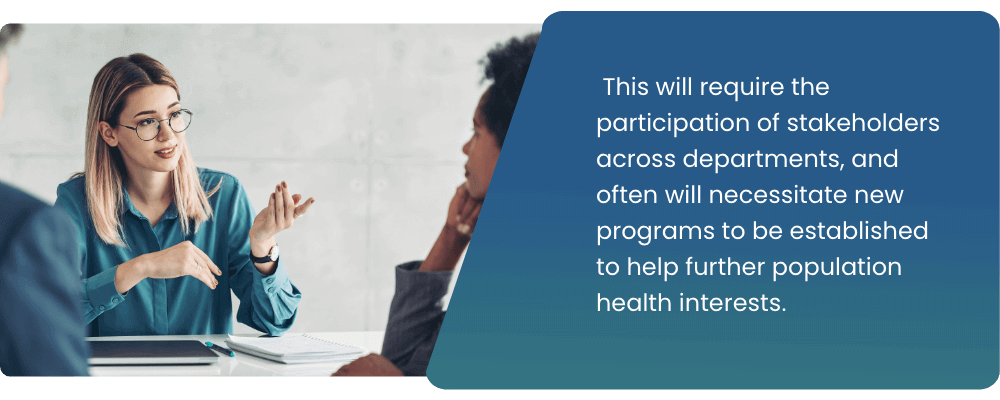 5. Population Health Management
As discussed in a previous post, "Population Health: A Strategic Challenge," healthcare systems across the country are being confronted with a new paradigm of healthcare delivery: Ensuring the overall health of demographic cohorts within their communities. Under the Affordable Care Act, the focus on population health will only increase in 2016, requiring healthcare leaders to design strategic plans and allocate resources with the express purpose of instilling preventative care education to the populations they serve. This will require the participation of stakeholders across departments, and often will necessitate new programs to be established to help further population health interests.
About AchieveIt
AchieveIt is the platform that large organizations use to get their biggest, most important initiatives out of the boardroom and into reality. Too many great ideas never quite make it across the finish line, because there's no real way to keep everyone on course and keep everything on track. What does it take to actually guide these initiatives all the way through to completion? You've got to:
Get everything in view – so you can see what's happening with every initiative, at every level, from the enterprise to the individual, in real time.
Get everyone engaged – with an easy-to-use platform that connects your organization from the executive leadership to the project teams, keeping everyone accountable and on the same page.
Get every possible advantage – not only because you have the premier platform in this space, but because you can draw on the experience and best practices of our execution experts.
That's why everyone from global corporations, to regional healthcare systems, to federal agencies have turned to AchieveIt for their Integrated Plan Management. Let's actually do this.