CHI Health is a regional health network with a unified mission: nurturing the healing ministry of the Church while creating healthier communities. Headquartered in Omaha, the combined organization consists of 14 hospitals, two stand-alone behavioral health facilities, more than 150 employed physician practice locations, and more than 12,000 employees in Nebraska and southwestern Iowa.
In the fiscal year 2018, CHI Health invested more than $179.3 million back into its communities. The majority of those dollars went to caring for the poor and underserved.
CHI Health is part of CommonSpirit Health, a nonprofit, Catholic Health System dedicated to advancing health for all people. It was created in February 2019 through the alignment of Catholic Health Initiatives and Dignity Health. CommonSpirit Health is committed to creating healthier communities, delivering exceptional patient care, and ensuring every person has access to quality health care. With its national office in Chicago and a team of approximately 150,000 employees and 25,000 physicians and advanced practice clinicians, CommonSpirit Health operates 142 hospitals and more than 700 care sites across 21 states. In FY 2018, Catholic Health Initiatives and Dignity Health had combined revenues of $29.2 billion and provided $4.2 billion in charity care, community benefit, and unreimbursed government programs.
Our team sat down with Myra to learn more about the day in the life of our customers. To watch more on how CommonSpirit Health uses AchieveIt, check out their webinar.
CommonSpirit Health Webinar
In this webinar recording, Myra tells her story about how AchieveIt empowered CHI Health Immanuel (now CommonSpirit Health) to become one of the first hospitals in the U.S. to earn an advanced certification from the American Heart and Stroke Associations.
What are your roles and responsibilities at CommonSpirit Health?
I serve as a Performance Excellence Coach.  It really is a fun, varied role – no two projects are alike! In addition to providing management information/dashboards, etc, I support the Orthopedic service line, our hospital campuses, and clinics.
What does your typical day-to-day look like?
Depends entirely on what I'm working on!!  It could be designing a report to answer a question posed by Sr. Management (of course, I use AchieveIt for that whenever possible), or it could be meetings with construction, finance, and other departments when I am the project manager for building a new building on one of our campuses. Or, it could entail working with clinic management to design and implement new processes for improving the health of our patients.
What motivates you to wake up and go to work?
I LOVE the variety of tasks and get a true feeling of accomplishment when I can provide the support needed to move forward with any initiative, I've been privileged to work with some very talented people at CHI Health. It's rewarding to always keep the patients front and center and make sure they are well-served for any project we're working on.
What is the hardest part about your job?
Sometimes, I wish I could point a magic wand and get something done in an afternoon. It is simply not possible to build a building that fast, though.
What has been your biggest accomplishment in your current role?
Most recently, the implementation of software to support patients getting their knee or hip replaced. That implementation encompassed 7 hospitals across 2 states. It was challenging to uncover different processes at each of the sites and design solutions to bring us all together in a more standardized fashion.
What is something most people don't know about you?
I'm a new grandma who loves to scuba dive! I have my advanced certification, 250 dives, and am trained in Stress and Rescue. So, if you've ever diving with me and something goes awry, I could save you. Come to think of it, saving folks must be in my genes – I've also taught CPR to over 1,500 people (That's a land-based activity, of course!).
What Myra & CommonSpirit Health mean to us
"It's a joy to work with Myra. Myra has a ton of experience managing projects and is very generous with her expertise and time. She applies best practices, develops her own, and relentlessly expands the success of her organization. She invests in her users empowering them with skills and knowledge of our platform. This multiplies their success and highly leverages her impact throughout the organization."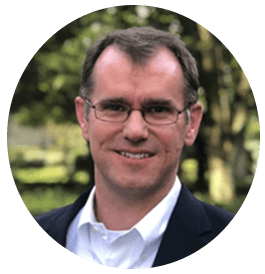 – George Sparrow | Senior Customer Success Manager
Want to meet more of our Achievers?
Maybe we're a little biased, but we think our customers are pretty great. They are accomplishing amazing things every day, and we're just happy to be a small part of that. If you're interested in reading more stories of the plan leaders who had enough with the status quo and found a way to actually get things done, you can visit our Customer Story library.
We have the pleasure of working with everyone from global corporations, to regional healthcare systems, to federal agencies on their Integrated Plan Management. AchieveIt just gives the tools and training to help, but it's the leaders we work with that drive the real organizational change.
Ready to improve your plan execution?
Organizations of all types leverage AchieveIt to connect, manage, and execute their most important initiatives. Replace manual processes & siloed systems with interconnected plans in a single, automated platform.