When planning initiatives in a business, there can be many roadblocks to consider. Every leader wants to be successful and see their growth goals, objectives and missions fulfilled. Improper incentives, poor communication and failure to track performance are just some of the ways that execution efforts can become interrupted. When aiming for the best possible outcome, you should always think of ways to improve and positively affect your business. 
It's also a good idea to think about the common mistakes and other reasons strategy implementation can fail to create an effective plan of action.
In This Article
Reasons for Strategy Implementation Failure
There are many possible reasons for poor strategy planning and implementation. Some businesses may experience one or more of the following issues: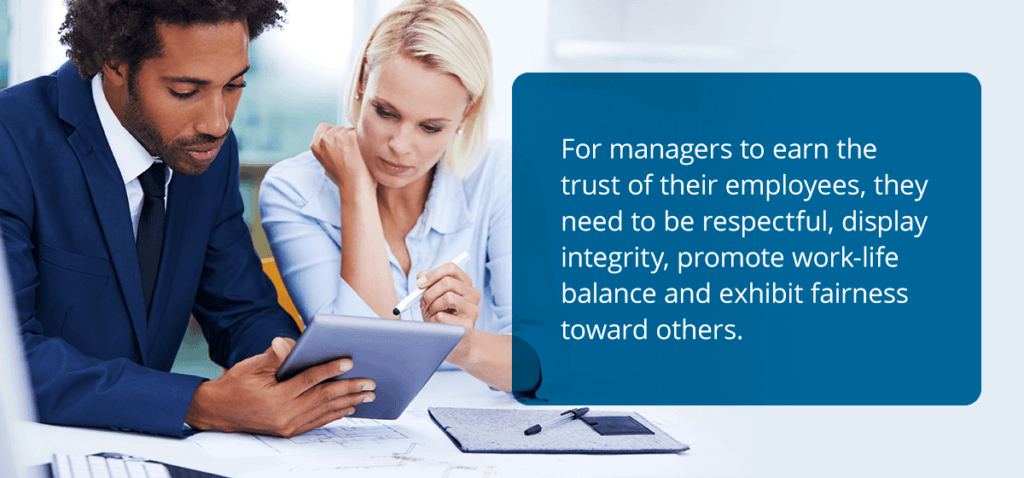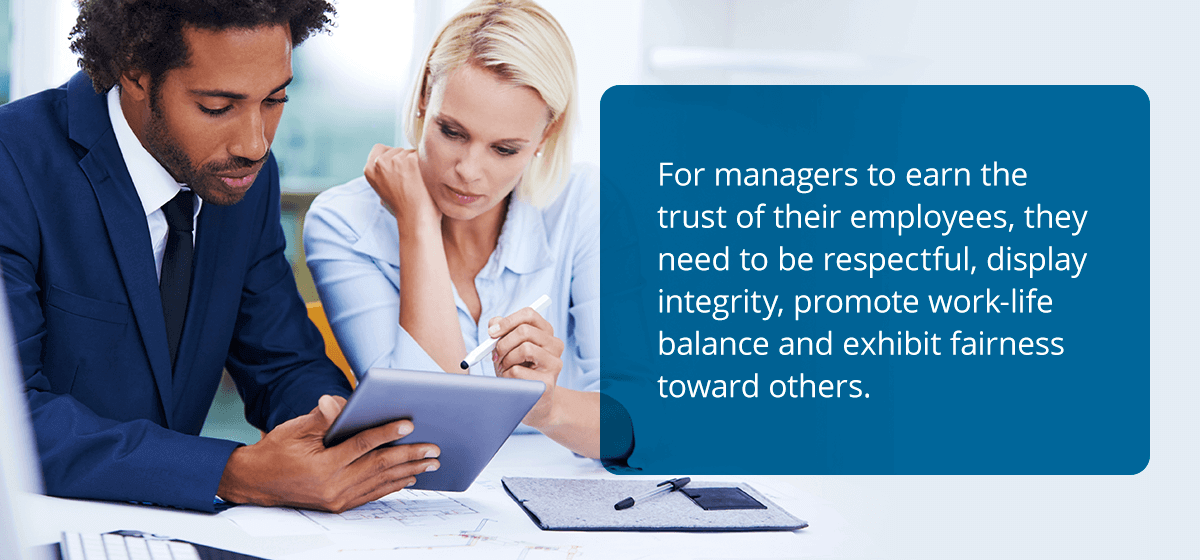 Incompetent Management
Being able to rely on and collaborate with your management can often be helpful on certain projects. Having one or more managers that do little to contribute or motivate your team may lead to a decline in engagement and productivity, as well as increased stress. 
For managers to earn the trust of their employees, they need to be respectful, display integrity, promote work-life balance and exhibit fairness toward others. 
If your manager does not address or handle disagreements and conflicts correctly, those issues can often escalate and create a hostile work environment. For management, not being able to take the initiative and provide solutions to competitors and peer problems can be causes of strategy implementation failure. 
The Peter Principle may be considered evidence of this. The meaning behind this principle is that many workers begin to experience a decline in productivity and competency once they are promoted out of a certain workflow. For example, a person's set of skills may exceed expectations in one job or system but fall short in another. This may be a reason why there is incompetent management in your business.
Vague Strategic Vision
Creating a solid strategy or plan should involve a specific set of action steps. Rather than offering up vague or recycled ideas, establishing particular goals and identifying problems can lead the way to communicating effective solutions. Articulating enthusiastically with your team or business about your concrete values and goals is important. Often, repeatedly going over these vital aspirations is a great way to remind and refresh your employees on the essential concept or vision. 
Here are a few other goals to consider to help strengthen your strategic vision:
Identify realistic goals and accomplishments
Effectively advance or alter unsuccessful business strategies
Set priorities for operational change
Seek ways to improve your business's overall performance
It is also helpful to think about developing a few strong core capabilities that can be used in many different plans and strategies aligned with your industry. Partaking in this method can improve the transparency of your strategic vision on your current initiatives as well as future ones.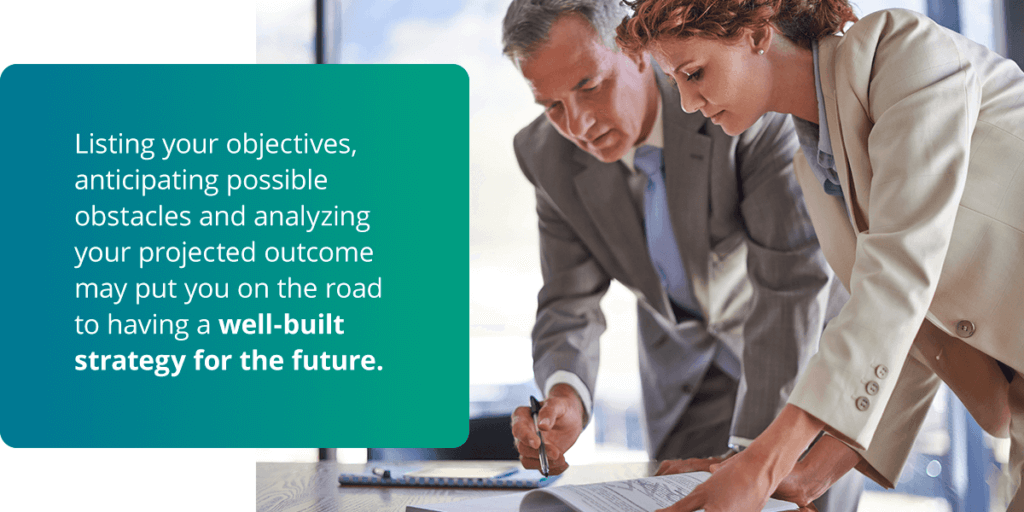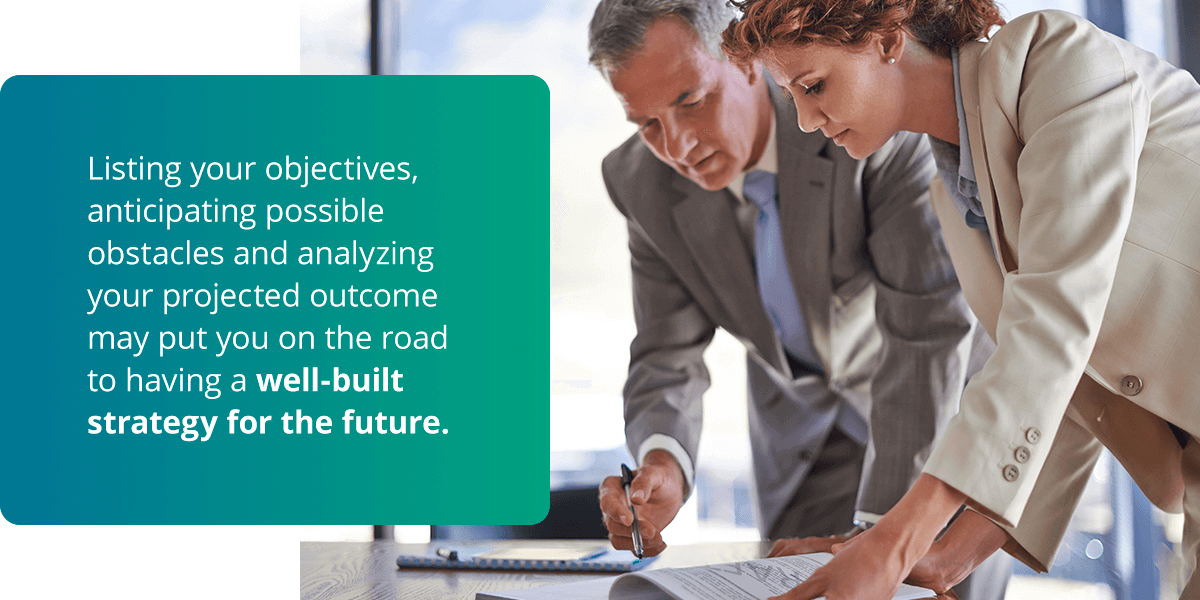 Inadequate Strategy
Another one of the reasons for strategic implementation failure could be that, though you have a clear vision or goals, you may not have the proper incentive to put them into action. 
Depending on your specific industry or organization, it is best to highlight the ways in which your product or service will be able to accomplish your goals more efficiently than your competition. Developing a clear concept and outlined plan for implementing these concepts may prevent your team from needing clarification down the line.
It is also important to think about budget when considering strategy, which could be a reason many businesses fail. Sixty percent of companies that have trouble successfully executing strategy often do not even associate their budget with their strategy process. This tactic can lead to many problems, such as an imbalance in resources and ineffective adaptation.
Listing your objectives, anticipating possible obstacles and analyzing your projected outcome may put you on the road to having a well-built strategy for the future. 
No Implementation Plan
Having no intentions or plan can be another cause of strategic implementation failure. The purpose of an implementation plan is to create a definitive procedure for carrying out set goals, desires and objectives. It's essential to assess your priorities and competitive markets when developing a business plan. There are three helpful, simple steps to remember when initiating strategic planning:
Where is your business now? Think about how your business operates with connecting plans and initiatives currently.
Where do you want to take it? Ideally, where would you like to see your business in the future? What does that look like?
What do you need to do to get there? What specific steps can you take to facilitate growth in your desired direction?
Asking these questions, along with analyzing your strengths and weaknesses, should allow you to go from the planning and outlining stage to the implementation and execution stage. 
Lacking Planning and Control
Organization is critical to the success of any business or workplace. For desired outcomes and results, time management and strategic planning can be used to eliminate common obstacles. 
If you are someone who often delegates tasks to specific employees, teams or departments, it's wise to understand the importance of planning. Ensuring the accomplishment of your mission or goals comes down to delegating responsibilities adequately.
Making decisions that involve planning and control may not always be easy, but staying on top of them will often be effective and bring the desired results. Having control over your business and being informed of its strategy implementation is also essential to avoiding problems and creating accountability for all employees. Increasing responsibility and accountability in the workplace by generating dependable plans might help build a sense of control. 
Neglect of Political Interests
Strategy implementation has many elements that may work together to produce a successful business structure. However, one factor that some businesses don't consider is the political interest group strategy. Strategic political management may be a key component in improving performance and gaining an advantage over competitors.
Here are two questions you might consider when implementing strategic political management:
What are the alternative strategies that are likely to be effective in influencing public policy? 
Under what conditions will these strategies be most effective in leading to higher performance and competitive advantage? 
Applying this tactic can sometimes be risky, but it can also be helpful to attract attention to your business. In this instance, you can take control of the big picture and set an example of leadership when faced with challenging decisions.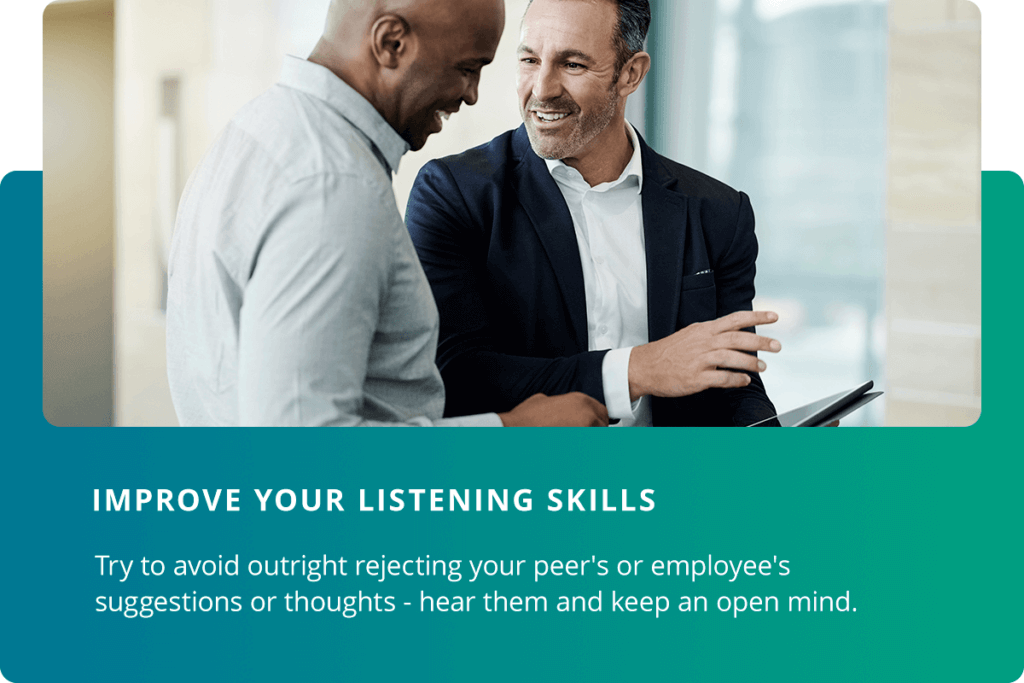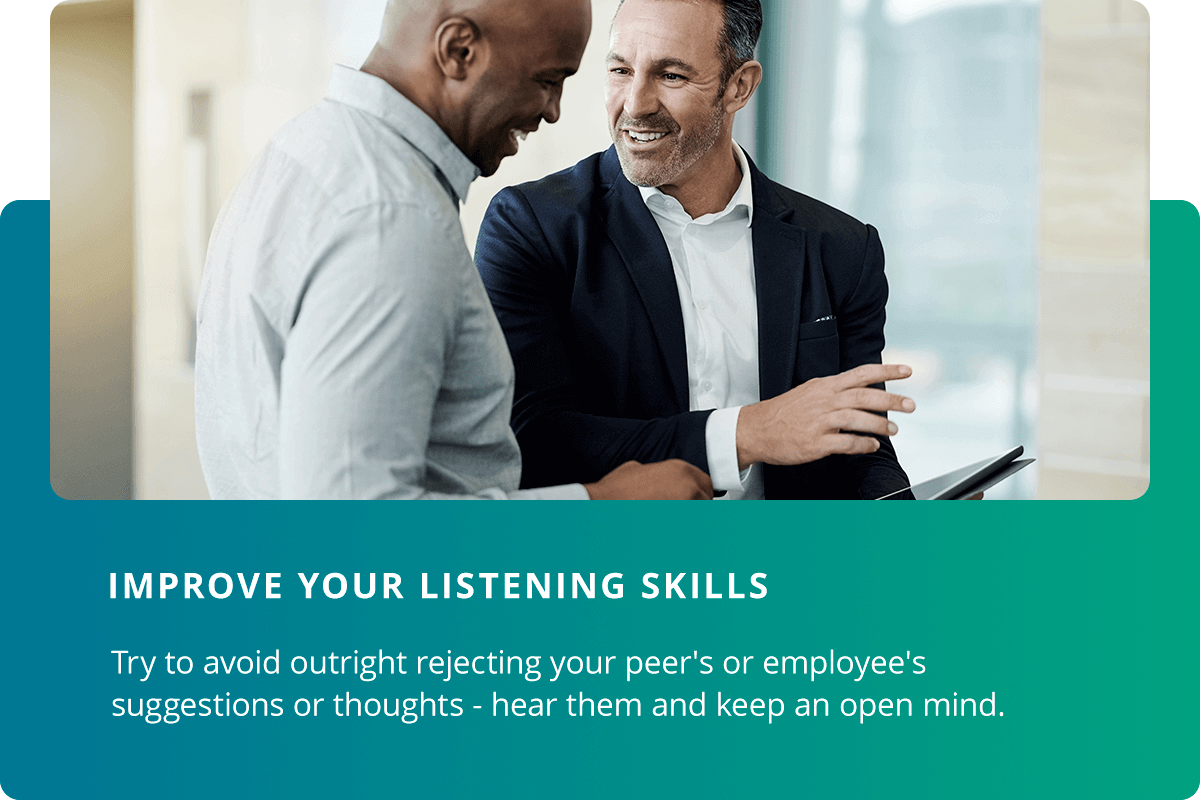 Culture of Fear
If your employees tend to hesitate to share their opinions, ask questions or collaborate to incite creative ideas, you may be a part of a culture of fear. This type of environment is often caused by micro-managing, which may lead to a decline in overall morale and participation and increase stress. Nearly 70% of workers have said they considered changing jobs when faced with micromanagers due to increasing stress and lack of appreciation. Ultimately, having unhappy employees can prevent your business from seeing success.
There are a few ways you can efficiently work on improving the culture of fear and fostering a more engaged environment: 
Build trust within your business: Be willing to admit when you've made a mistake.
Improve your listening skills: Try to avoid outright rejecting your peer's or employee's suggestions or thoughts — hear them and keep an open mind.
Encourage risk-taking and reward courage: Inspire your employees and team to experiment and improve new ways of working and meeting goals. Rewarding them may provide incentives for them to keep brainstorming.
Treat employees with respect: Let others know that you value them as a person and for their work that contributes to a part of your business. 
Start Successfully Implementing Your Strategy Today
If you are experiencing challenges with your strategic implementation or plan execution, AchieveIt is here to help guide you in the right direction. We want to help your business improve accountability, increase visibility and establish uniformity with our simple, automated platform. If your strategy implementation is leading to poor execution, it can impact your financial performance. With our software, you can reduce manual processing and receive automatic reports and updates for your most important plans and initiatives. 
We are excited to help you improve the success of your most important business goals. Contact us today or schedule a free demo of software that can help with strategic implementation.
Ready to improve your plan execution?
Organizations of all types leverage AchieveIt to connect, manage, and execute their most important initiatives. Replace manual processes & siloed systems with interconnected plans in a single, automated platform.