Download Four Stages to Creating a Strategy Execution Culture to learn how to build an organizational culture that amplifies execution and results.
The ability to effectively execute is the critical key in turning vision into reality. Plan poorly, and market forces are likely to crush you. Execute poorly, and results are far worse.
Creating an organizational culture of execution can have profound impacts on results, but it doesn't happen overnight. An organization must make its way through each of the four stages of cultural transformation. Then, it must hardwire the tools that allow execution to become the cultural norm.
In this guide, you will learn:
4 stages of cultural transformation
How to identify which stage your organization is in
Tools and changes required to progress through each stage
5 tips to hardwire a culture of execution and innovation
---
About AchieveIt
Organizations spend a lot of time and resources putting together business plans. However, many organizations are guilty of not dedicating the same amount of focus to executing them.Get out of Excel, Outlook and PowerPoint. Effective execution – not just a great plan – is the only way to amplify the impact of your organization.
Successful strategic leaders make good on their planning investments and drive results by using AchieveIt's software and services to promote accountability, visibility, collaboration and alignment.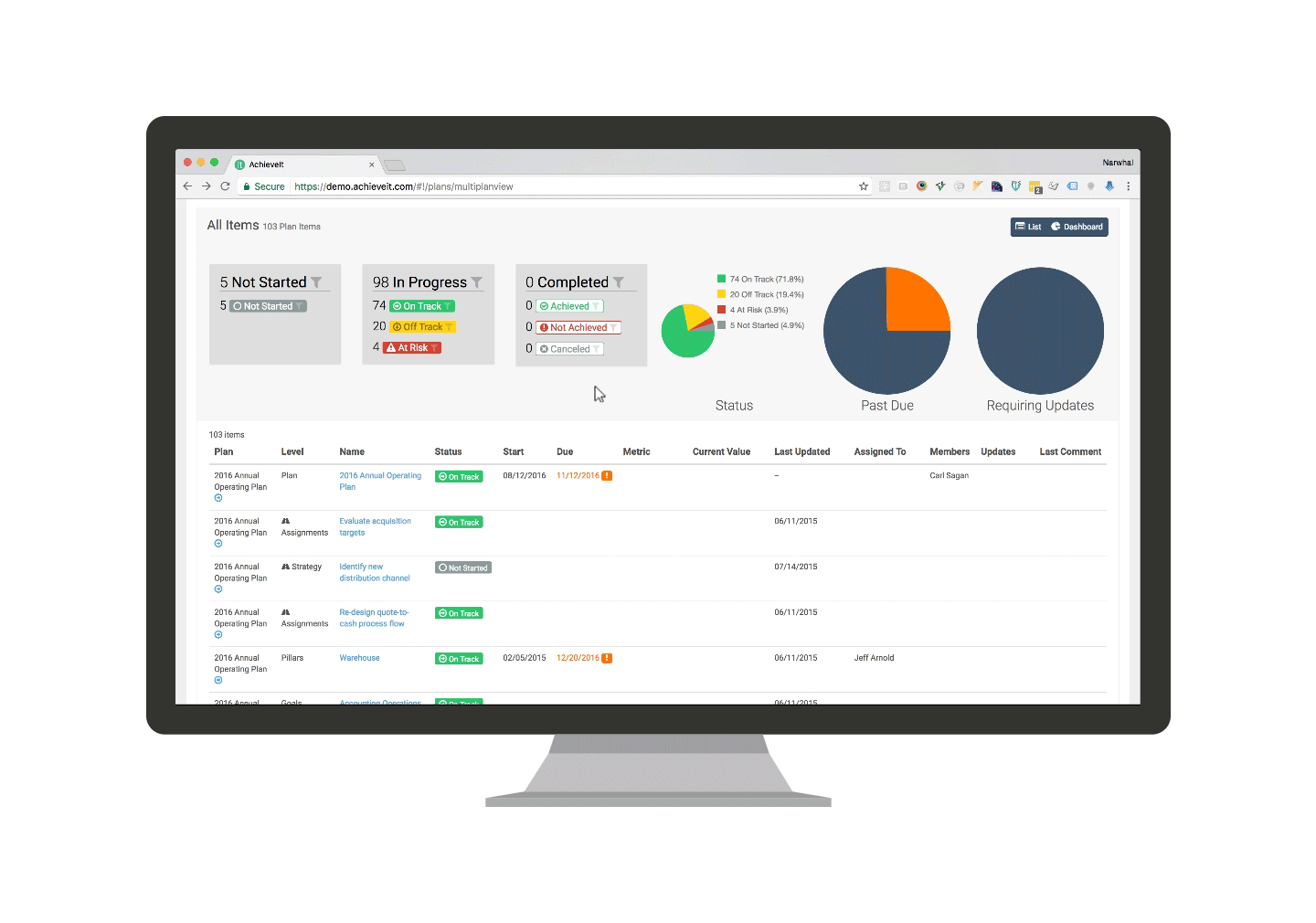 Drive Results with AchieveIt
Executive leaders looking to overcome the challenges of execution will get a view into the performance of their critical, high-level initiatives with platform features like customizable dashboards, smart email alerts and the ability to see not just your data, but the critical context behind it, so you get a full picture of how you're executing, in an easy, efficient and effective way.
Learn More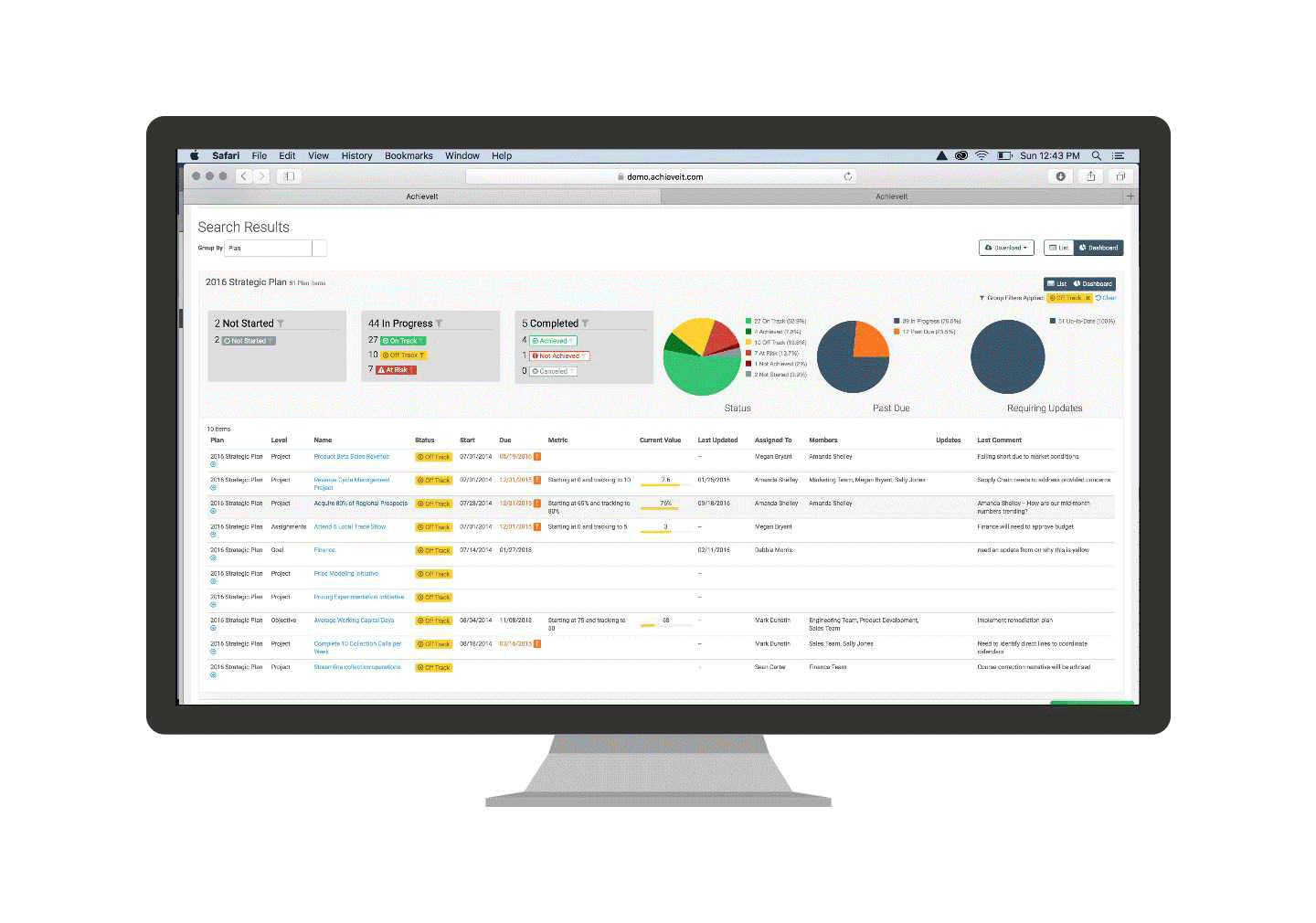 Committed Partner in Your Success
AchieveIt offers not only an intuitive Execution Insight Platform, but also a full Customer Success Team to provide ongoing support. Your designated Customer Success Manager will work with you to make your existing plan the most effective it can be, upload it into the web-based strategy execution software and on-board your software users on site. AchieveIt's Customer Success Team has seen the implementation of thousands of plans, and will continue to support your organization with best practices, training and insights along the way.
Learn More