Why AchieveIt?
It starts with the common challenges of plan execution
Companies often turn to what they already have and know. This might be a project management tool or business intelligence system, but MOST use Excel and PowerPoint. These tools are simply not built for plans that are integrated and span across departments and locations.

Challenged with communicating this vision to the broader organization & aligning resources


Challenged with maintaining alignment & uniformity - while promoting accountability as work is assigned across the organization

Manual processes to collect & compile updates across multiple systems impairs accountability for results

Lengthy reporting process & multiple reporting formats limits visibility & the opportunity to influence outcomes
NO STANDARD WAY OF REPORTING
NO VISIBILITY ACROSS PLANS
IMPOSSIBLE TO HOLD PEOPLE ACCOUNTABLE
POOR FINANCIAL PERFORMANCE
AchieveIt's unique solution
AchieveIt helps organizations manage key plans and initiatives by establishing uniformity in data collection and reporting, creating the visibility to know what needs attention, and promoting accountability for world class execution.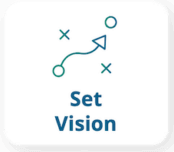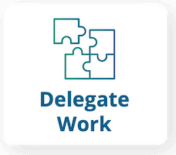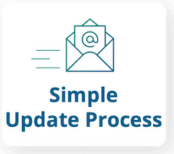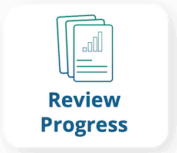 Integrated Plan Management
Uniformity in data collection & reporting
Visibility to know what needs attention
Accountability for world-class execution
Informed decisions with real-time data
Big-picture visibility across initiatives
Full context of what's driving results
Why other tools fall short
AchieveIt is the only platform that provides a single source of truth. Stakeholders can see all related planning activities across the organization in one place. AchieveIt establishes uniformity, visibility, and accountability across the organization.
The table below shares software categories that organizations leverage for strategy execution, and where they often fall short
Manage an

Individual Plan

Track Individual

Plan Metrics

Manage & Track Many Plans

Automate Reports & Dashboards

MICROSOFT OFFICE

(WORD, EXCEL, PPT)

COLLABORATIVE WORK PLATFORM
The AchieveIt advantage
As the only purpose-built Integrated Plan Management solution, AchieveIt gives you the ability to track and report on all of your interconnected plans in a single, automated platform.
It combines all the best parts of multiple tools in one single platform.
THE HIGH-LEVEL OVERVIEW OF A BUSINESS INTELLIGENCE TOOL
Business Intelligence tools like Tableau, Domo, and Power BI are great tools. They enable visualizations and a data-driven understanding of "how" the organization is performing. But what about the "why"?
AchieveIt marries the data with context and supporting initiatives. This enables your organization to not just understand how, but also why. And more importantly, what work is key to impacting the data.
THE STRUCTURE OF STRATEGY DEVELOPMENT SOFTWARE
Traditional strategy development tools are great at organizing plans and creating alignment. But they often fall short at enabling effective execution and managing multiple plans across an organization. They often are also specific to certain planning methodologies limiting flexibility.
AchieveIt forces alignment no matter your planning structure and focuses heavily on processes to improve execution. Managing multiple plans is a breeze through standard and custom reporting.
The process fails with many organizations and systems because providing updates is simply too hard. Endless clicks, minimal reminders, and no context creates frustration among employees. This frustration leads to resistance and poor adoption.
AchieveIt focuses on the end user first, making the update process a breeze. Automated update requests are delivered via email and one click opens a page for all updates, no logging in required.
THE DETAILS OF A PROJECT MANAGEMENT TOOL
Project Management tools like Monday.com, Microsoft Project, and Smartsheet are incredible at providing the details on project status. But connecting projects and zooming out is nearly impossible. Not to mention that they often require a PhD to use effectively.
AchieveIt provides the right level of detail needed while focusing on zooming out across all your projects and initiatives. And did we mention it's easy to use?
THE DIGESTIBILITY OF POWERPOINT
PowerPoint is the king of reporting in many organizations. Its simplicity and customization makes it easy to report on key updates. This customization can also cause nightmares if everyone reports in different formats.
AchieveIt enables custom and standardized reports and dashboards across one or multiple plans. Automated report distribution makes it easy digest reports and stay up to date on key initiatives.
Ready to actually do this?
Schedule a call with an Execution Expert for a high-level overview of the AchieveIt Integrated Management Platform and how we help plan leaders like you.