Local Government: Put Your Plan to Work for Your Community
How AchieveIt Partners with Municipalities
Working in a municipality is
rewarding

. The list of things to do is

overwhelming

.

As a local government plan execution employee, you have direct impact on the health, safety and overall well-being of the community in which you thrive. One of the challenges? With a direct line to the community comes an open conversation about how to make the community better. And that's a big conversation. It can be difficult to track suggestions and handle singular requests, while still trying to execute plans for larger improvement initiatives. With so much going on, it can also be cumbersome to retrieve updates on longer-term initiatives from stakeholders who may be pulled in many directions, depending on the current needs of residents.

The execution of your strategic, performance management and budgeting plans needs to be able to adapt and change with varying circumstances that arise in your community. If, for example, the number of roadway accidents is increasing, successful strategic leaders will shift focus as needed to address the issue to ensure safety. However, accomplishing projects that exist on a 3- or 5-year timeline may not be as urgent, but can be equally important. As a local government leader, it can be challenging to prioritize constituent requests and long-term projects with a plan that only exists in a static spreadsheet.
Municipalities look to AchieveIt's local government plan execution platform to help their community finally
make changes that matter

. Your designated Customer Success Manager will work with you and your department to learn how to execute your plan with more

agility

, and how to leverage

accountability

and visibility to make your community the

best

it can be for your constituents.
How
AchieveIt

Works for

You

As a strategic leader in local government plan execution, a lot rides on your shoulders to make the world around you a better place. You can make a great plan for improvement, but you cannot execute on it alone. AchieveIt's flexible, easy-to-use platform will make it quick and easy for your stakeholders to provide updates on pop-up short-term tasks and long-term initiatives – while rolling them all up to your overarching vision for the municipality as a whole. Your AchieveIt Customer Success Manager will help your team use this tool to cut out roundabout processes, so you can spend more time focusing on things that matter to your community, such as acres of park land, FEMA Community Rating Scores and unemployment rate.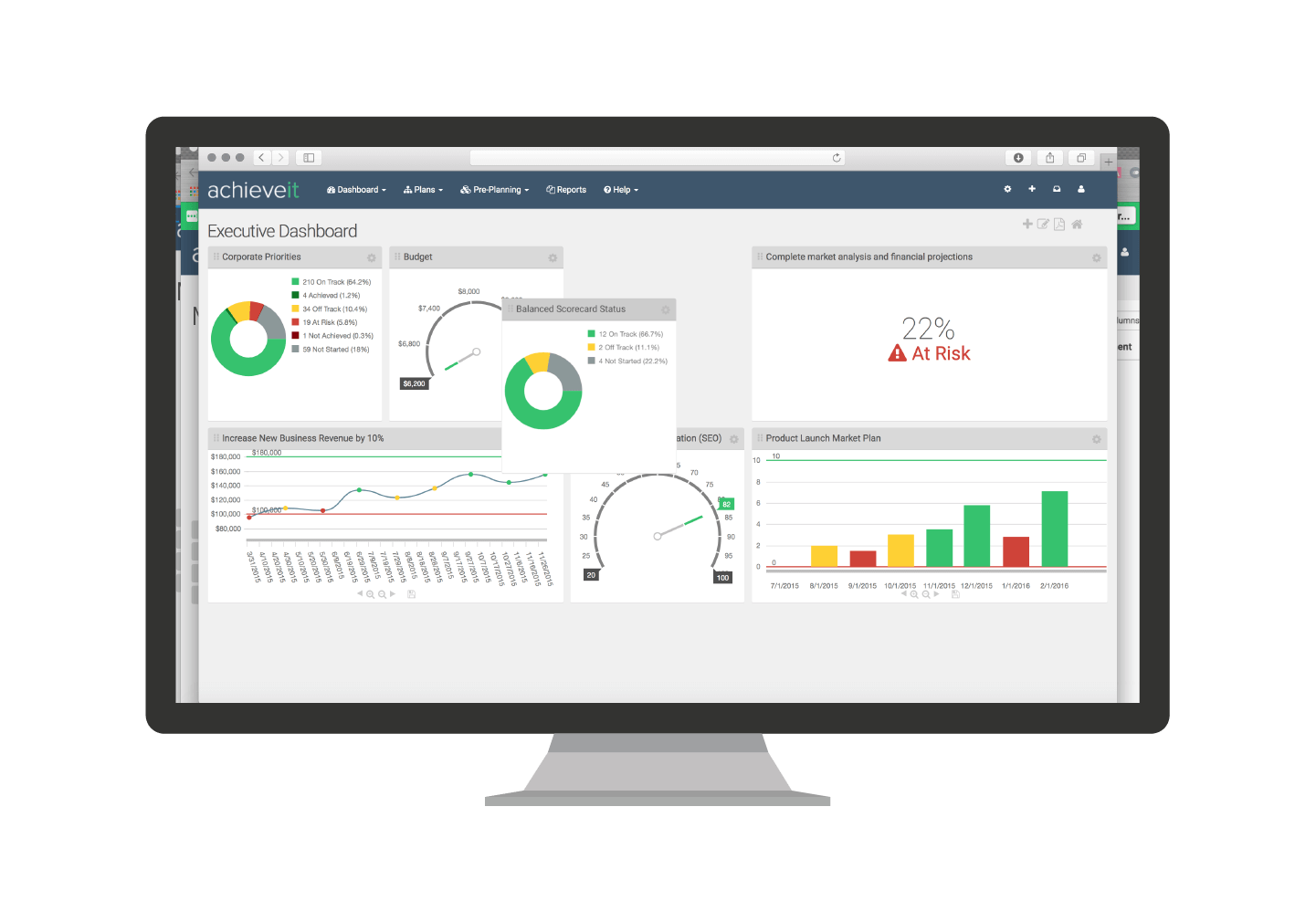 Sweat the
Small

Stuff and the

Big

Stuff

Critical KPIs, like annual labor cost per device, electrical grid load or percentage of maintenance work orders requiring rework, need to be tracked. But with multiple reporting parties, the numbers can live in several different documents. Without a central living document, it's almost impossible to discuss insights in conversation with your CEO, while presenting to your board of directors or during a discussion with a mechanic on the line.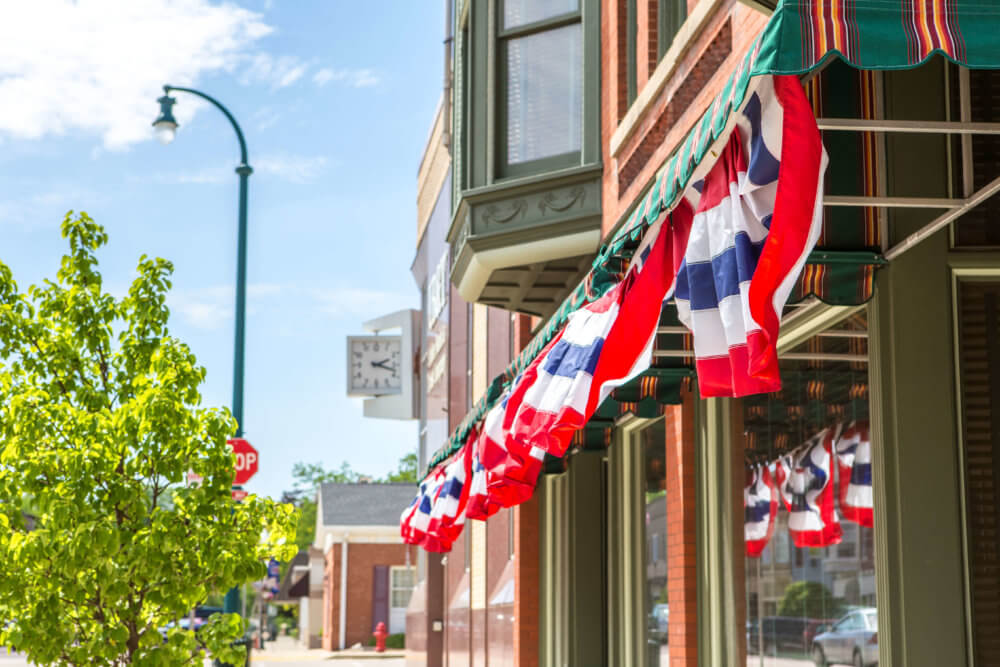 One of the local government organizations using AchieveIt has leveraged our Customer Success Team and customized InsightDashboards™ to build a clear framework and path forward that is tied not only to the allocation of resources, but also to the collection and analysis of data to measure and manage organizational performance. The municipality has worked with our Customer Success Team to increase accountability and visibility within the team responsible for integrating strategic planning, budgeting and performance management to support the execution of the strategic plan to deliver efficient, high-impact service to every resident and visitor of the area.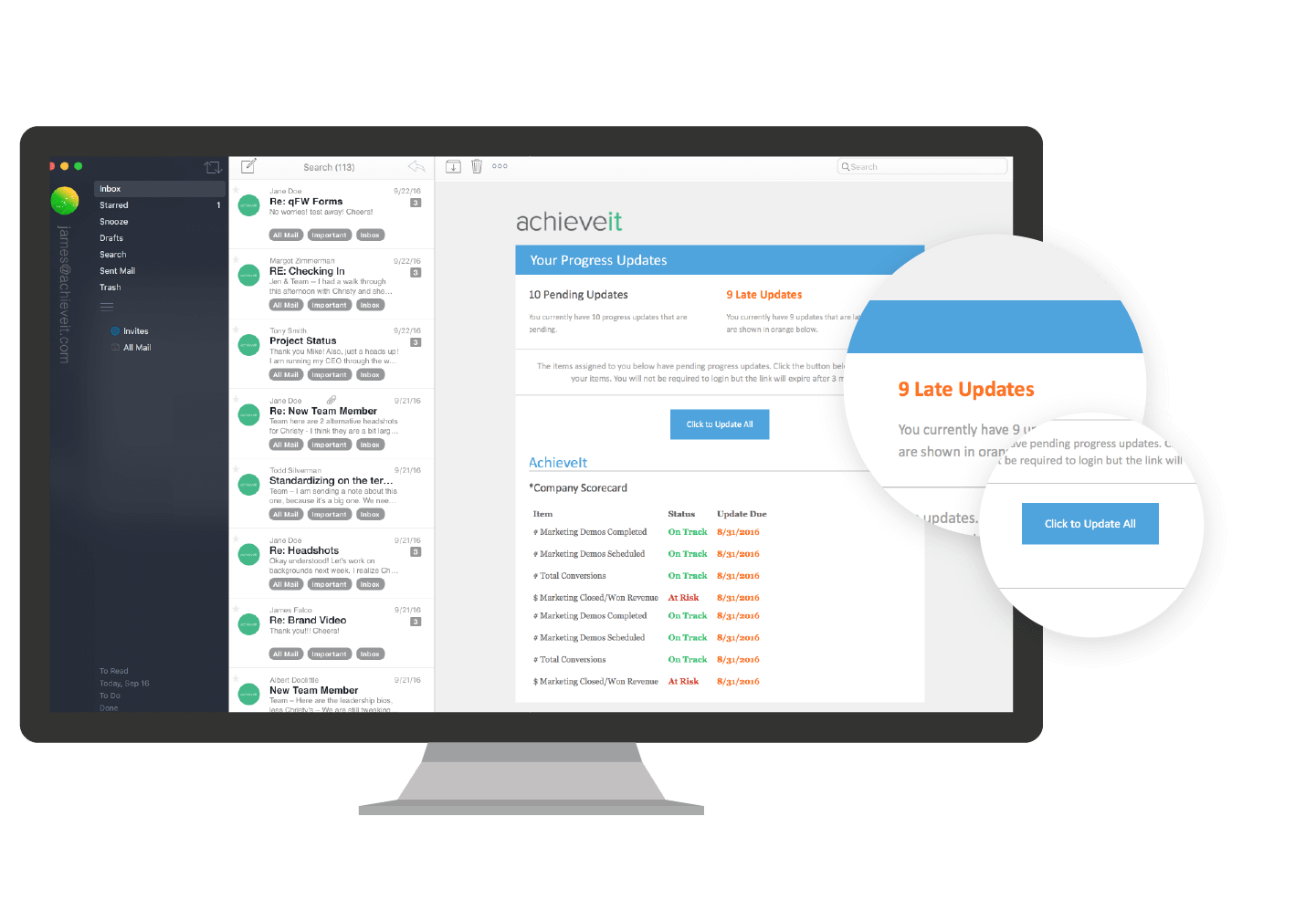 Gather
No-Hassle Updates

in One Place

Local government strategic leaders are tasked with compiling success measurements from stakeholders who are tasked with front line plan execution. When things like poverty rate, voter turnout or public transportation satisfaction ratings occupy most of your time, it can be an added challenge to spend time tracking down updates from initiative leaders to determine how their projects are progressing. It can also be difficult for employees to keep track of when to provide updates, or to commit to logging into yet another platform when they may be out in the field.
AchieveIt's SmartAlerts™ automatically send a single email when it's time to collect updates to each leader held accountable – for all the initiatives they're tracking. With just an email reply, team members can provide their quantitative and qualitative updates without ever having to log in. It's simple, quick and visible, so strategic leaders can also easily keep track of who has and hasn't provided updates. AchieveIt's tools make your paperwork checklist shorters so you can spend more time making a difference in your community.
PLAY VIDEO
Let Us
Streamline

Your Process

In a world of paperwork and approvals, taking too much time to track projects can stifle your ability to adapt and change. Don't let your current process stand in your way of better outcomes.

Sign up for a demo today to make your community a better place to live.