How a children's hospital established institution wide alignment with AchieveIt
ABOUT JOHNS HOPKINS ALL CHILDREN'S HOSPITAL

Johns Hopkins All Children's Hospital in St. Petersburg, Florida is a leader in children's health care, combining a legacy of compassionate care focused solely on children since 1926 with the innovation and experience of one of the world's leading health care systems.
LIFE IS GOOD
As a pediatric hospital with locations statewide, John Hopkins All Children's provides care across 50 specialties. As an affiliate of a major academic health system, the team is always on the forefront of research, education, and treatment.
BIG CHALLENGE
But, keeping everyone aligned with the wider institute's strategic plan was easier said than done. Data was scattered across spreadsheets, emails, and presentation decks, creating hours of time-consuming manual work for the strategy team. The disparate information created a challenge in executing key initiatives – that is, when strategic execution actually did happen.
HELP ARRIVES
So, they turned to AchieveIt. With all their strategic plan data in one place, information was standardized in easy-to-understand, always-ready dashboards. This, combined with automatic reporting, meant leadership could get clear visibility into strategic plan progress with a single glance.
LIFE IS EVEN BETTER
Now, everyone understands how their work is impacting the overall success of the hospital. With more motivated employees, execution is on the rise – enabling completion of strategic initiatives like rolling out a new OB and maternal-fetal medicine program. The team is now looking to see what goals they can tackle next, now that they have what it takes to actually accomplish them.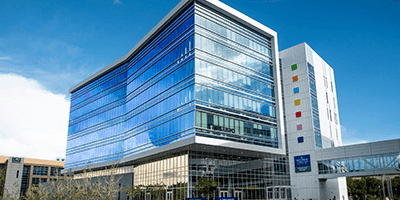 INDUSTRY

Hospital & Health Care
USE CASEDepartment/Business Unit & Strategic Plans
DEPARTMENTPMO
It's so difficult for hospitals to keep up with how they're doing … because they're using manual tools and processes. AchieveIt, through automating those processes andmaking it very easy to focus on their initiatives, ensures that those important items continue to be worked on throughout the course of a year."
– Melanie Romig, Project Management Coordinator