How a local hospital increased meeting efficiency and performance with AchieveIt
ABOUT AGNESIAN HEALTHCARE

ABOUT AGNESIAN HEALTHCARE
Agnesian HealthCare is a non-profit integrated healthcare system in Fond du Lac, Wisconsin. Agnesian consists of hospitals, clinics, dedicated laboratories, and pharmacies to fulfill its mission to provide compassionate care that brings hope, health & wholeness to those they serve by honoring the sacredness and dignity of all persons at every stage of life.
LIFE IS GOOD
Recently, Agnesian HealthCare was acquired by SSM Health, a Catholic, not-for-profit health care system with 11,000 providers and nearly 39,000 employees in four states, including Wisconsin, Oklahoma, Illinois, and Missouri. With additional resources, opportunities were available to further fulfill their mission and vision.
BIG CHALLENGE
But, monthly meetings with leaders and executives regularly focused 90% of time reviewing updates and only 10% taking corrective action. This created lengthy and unproductive meetings, and often more questions than answers. There had to be a more efficient solution to execute across the system.
HELP ARRIVES
So, they turned to AchieveIt. They automatically collect updates and generate monthly automated reports that are sent to the leaders and executives ahead of their meeting. With earlier updates, leaders and executives can keep everything top of mind and better prepare for the meeting. Meetings quickly shifted to a 90% focus on action and only 10% reviewing updates.
LIFE IS EVEN BETTER
With less time collecting updates, Agnesian now focuses their time on accomplishing their initiatives. Plus, more productive meetings led to increased engagement and participation across facilities. It worked so well at the ministry level, that similar reports are now utilized across the system and organizational plans.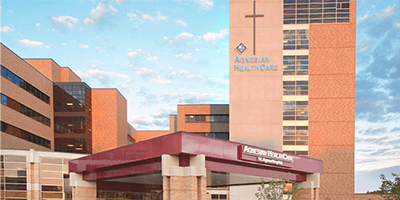 INDUSTRY

Hospital & Health Care

USE CASE

Project Management & Strategy Execution

DEPARTMENT

PMO
The tool is all about helping people execute on their major goals and initiatives. Helping people do better, really making sure that they're able to track and see their progress. Whether their goal is to save lives and/or improve revenue – all that can be done in AchieveIt, so we really strive to help people execute better on their strategies."
– Tara Rhodes, Director of Performance Excellence & Project Management