MeetingManagerTM
Meet with a Mission. Maximize Results.
PLAY VIDEO
Prioritize

with MeetingManagerTM by AchieveIt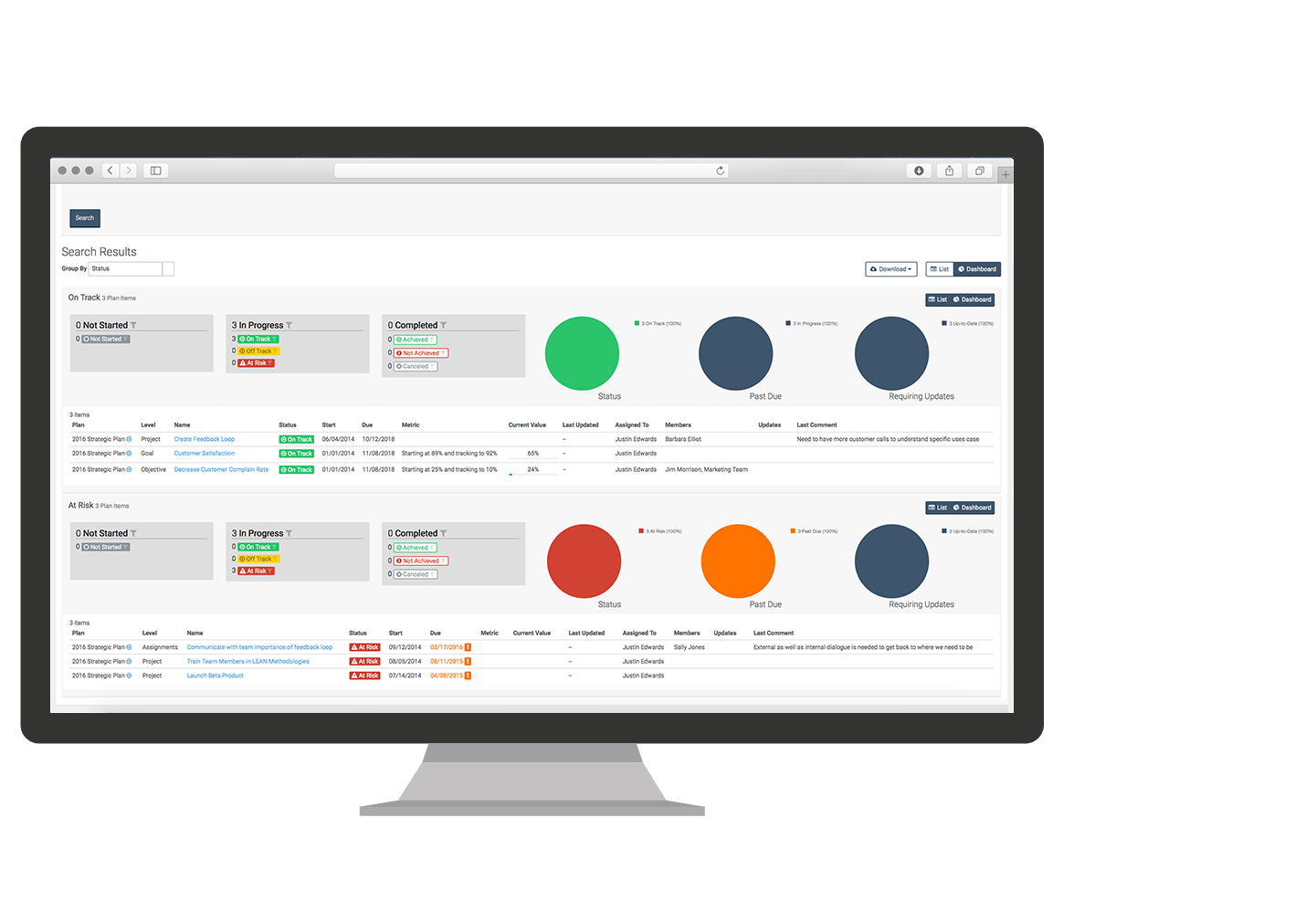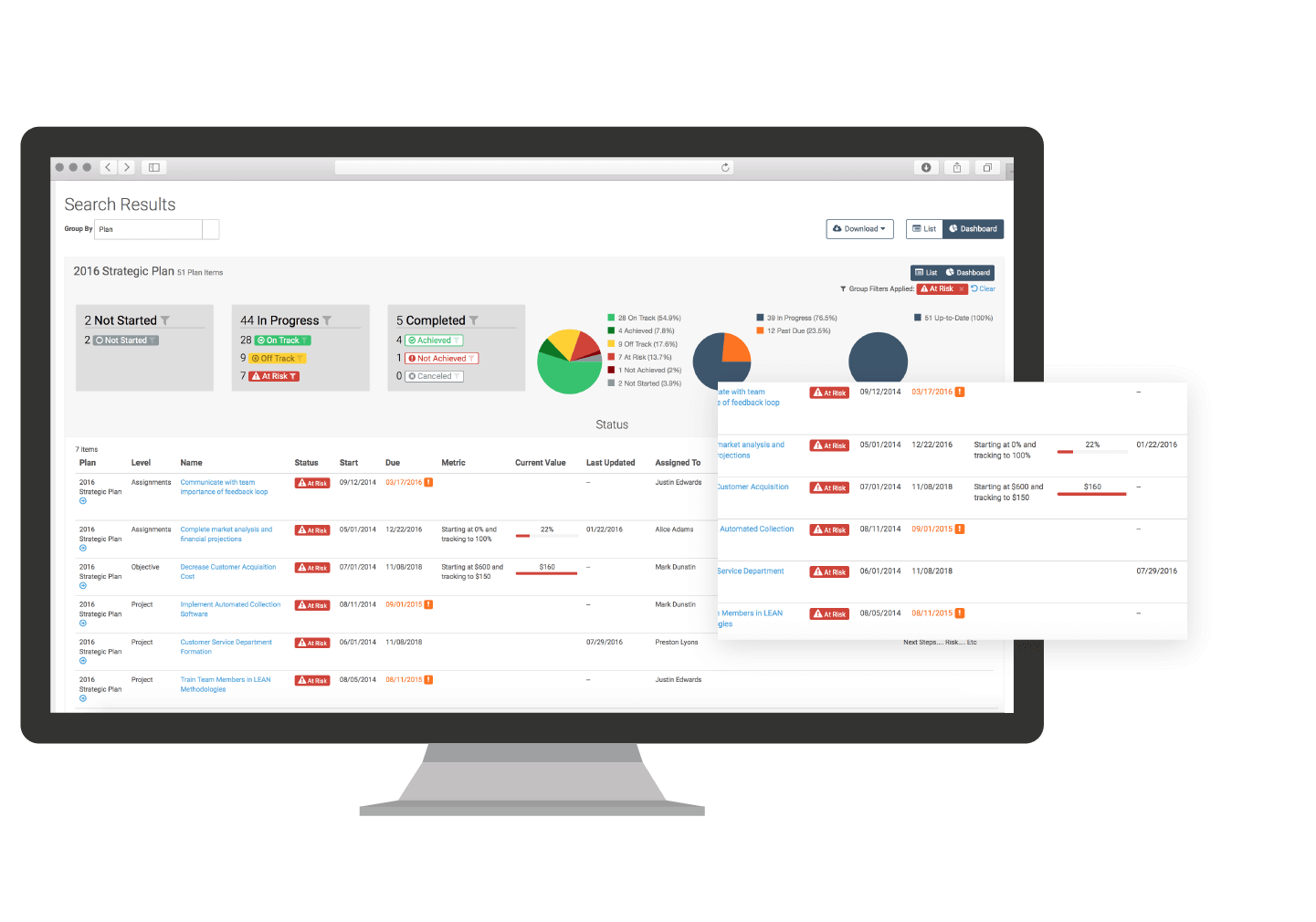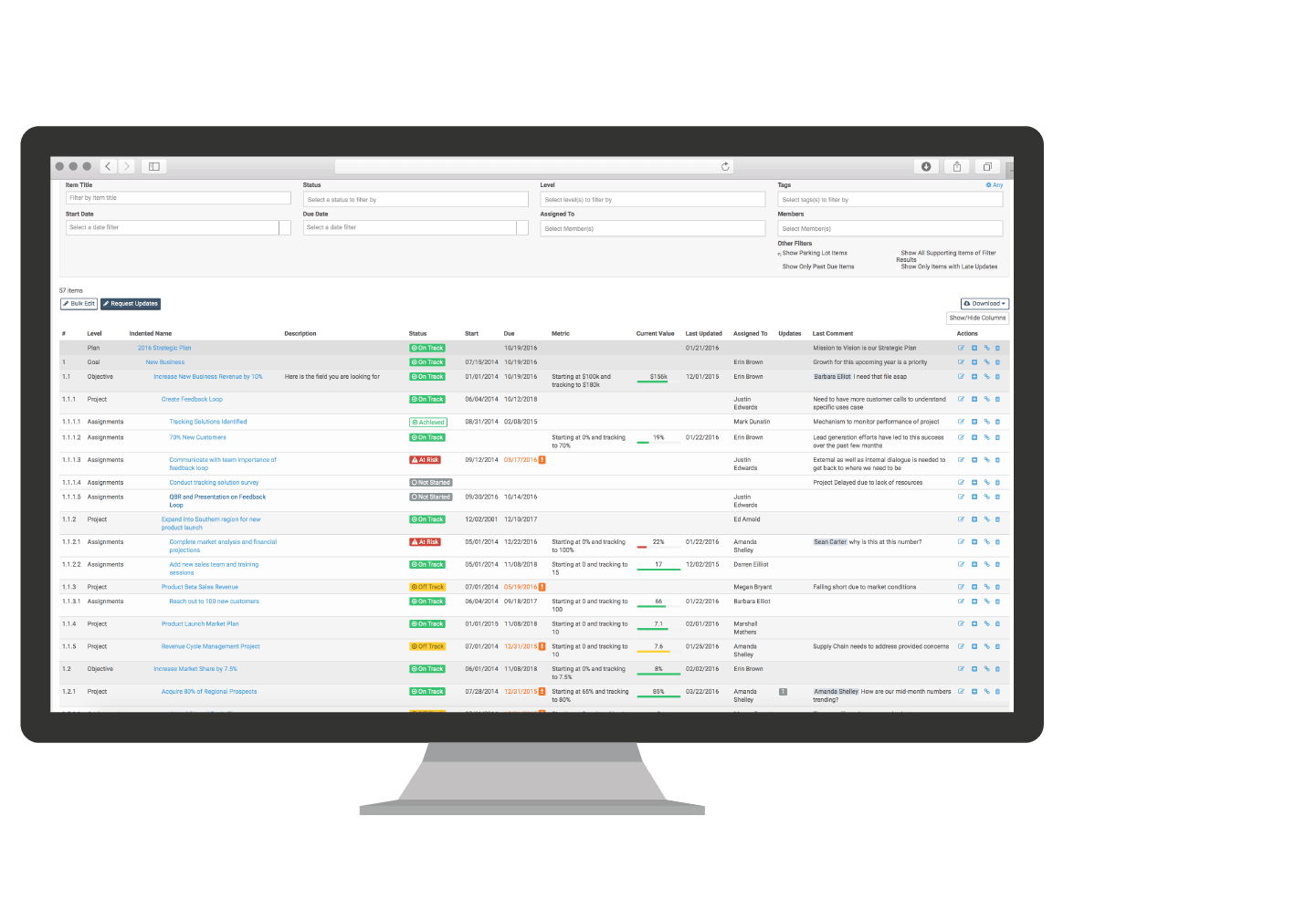 Keep Priorities in Focus
Create and organize meeting agendas to focus only on the highest of priorities.
Filter for Efficiency
Robust filters allow you to isolate only 'at risk' or 'off track' initiatives, team members, due dates and more.
Drive Accountability
Task, assign and prioritize meeting outcomes quickly and easily to drive post-meeting accountability.
You can't drive effective strategic initiatives without visibility, alignment and prioritization, and you can't get that in weekly meetings, sitting around a table, listening to person after person give status updates. That's just a waste of your time – time that could be better spent actually executing.
Stop messing with spreadsheets trying to track updates, and spending all of your time in useless strategy meetings. Run better, more efficient and effective meetings by prioritizing only the items that need attention, and walk away with actionable deliverables, due dates and assignments, that are all tied to your strategic plan.
MeetingManager™ by AchieveIt is a flexible feature that gives leaders a way to manage meetings by exception, so they can optimize time and prioritize necessary discussions and drive effective strategic initiatives.
Create and sort agendas by initiative, team member, due date or status so you have context around your initiatives prior to any meeting. Arrive to meetings prepared, ready to discuss only those items that are off track or at risk, and how to get them back on track. How's that for execution?
MeetingManager is just one of the five key features in AchieveIt that gives leaders an easy, effective and efficient way to get visibility and alignment throughout their organizations. Learn more about SmartAlerts, CriticalContext, MultiPlan View and InsightDashboards.
More Resources to Help You Drive
Productivity

With AchieveIt, we can see in real-time how the staff and teams in all three divisions are making progress—or not—toward reaching goals. That by itself makes AchieveIt a significant management tool for us.
Hal Levitt
Executive Director of Strategic Execution

AchieveIt has really helped to simplify the way we approach strategic planning internally... Everyone understands what we are doing, why were are doing it and how we are going to get it done.
Regina McNeil
Senior VP of Market Analytics & Strategic Planning Without question, implementing AchieveIt for our college has enhanced our documenting, reporting and accountability efforts tremendously.
Damita Kaloostian
Dean of Planning, Research & Development

Three words to describe my experience with AchieveIt: intuitive, quick and user-friendly.
Amberly Stringer
Program Manager, Strategic Management & Development